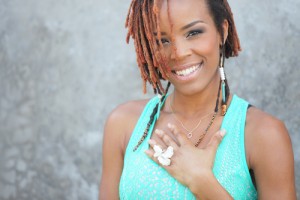 Even if you're thrilled to finally have your divorce behind you, the journey has no doubt taken its toll emotionally and perhaps even physically. Self-confidence can easily take a hit in the wake of such a major life change and the prospect of the challenges that lie ahead. But here's the truth: Opportunity is what's really in your future, and while the last thing you may feel like doing is smiling, showing that grin is one of the best things you can do for yourself. So the question is: Does your smile reflect the new you? If not, it's time to put yourself first and consider a smile makeover.
You can dye your hair, lose a few pounds, or change your wardrobe, but the most impactful way to alter your appearance – for the long haul – and kick your self-confidence into high gear is by improving your smile. With white, straight, stunning teeth, you'll find yourself feeling powerful, brave, and secure. Feeling good about your appearance is one of the most effective ways to open up new avenues to professional success, personal satisfaction and, if you're up for it again, love.
Missing teeth? Here's how to prevent your face from changing shape >>
A Smile Makeover Is the Route to a New You
Far too many people come out of a divorce feeling defeated, tired, and old. You may even have subscribed to the idea that your best years are behind you, and your looks and vitality along with them. Don't despair! One of the best things you can do after a divorce is invest in yourself – you are your future, and it's time to take care of number one.
A small change to your smile might be all you need to feel wonderful again. Maybe you're a good candidate for a large-scale smile makeover. Whatever cosmetic dentistry or restorative dentistry options are right for you, you'll be quickly on your way to a dramatically new and better version of yourself.
Consider these smile makeover options post-divorce:
Teeth whitening: If you are seeking a quick fix with huge impact, a professional teeth whitening treatment can happen in-office in about an hour and get you out the door and into that interview, first date, or unavoidable meeting with the ex feeling bold and amazing.
Veneers: This cosmetic dentistry treatment is the way to get that stunning Hollywood smile. Whether you opt for porcelain veneers, Cerinate Lumineers, or Cerinate one-hour porcelain veneers, these wafer-thin shells are attached to your teeth to shape, straighten, whiten, and beautify your smile tenfold. Cracks will disappear, stains will be a thing of the past, and your smile will be strong and durable.
Invisalign: If your teeth are essentially in good shape but you've always wished they could be perfectly aligned, Invisalign is the under-the-radar way to get a straight smile. This flexible orthodontic option is ideal for busy adults who want to look good and go about their business nomrally without announcing their treatment to their colleagues and friends.
Are your teeth ruining your love life? >>
Divorce takes its toll emotionally, but it can also take its toll physically. If you've neglected your oral health or dragged your feet about fixing cavities, missing teeth, cracks, or chips, now is the time to put yourself first. Boost your confidence with a smile makeover from Manhattan cosmetic dentist Dr. Michael J. Wei. Make an appointment to schedule your consultation and discuss the cosmetic dentistry and restorative dentistry options that will keep you on your new path to happiness.