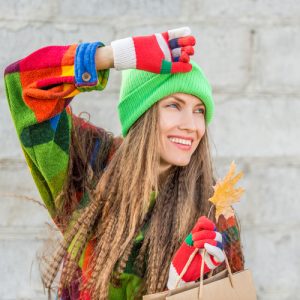 You will hear about the deals and quick fixes for smiles. However, making the wrong purchase can have you regretting that you ever fell for a bargain, especially when it comes to your teeth. How many times have you bought over-the-counter products, hoping for a smile miracle? Your teeth don't get whiter, straighter, or more beautiful with barely any effort. Porcelain veneers are a transformative cosmetic dentistry treatment that is customized and carefully and perfectly applied to your teeth. You don't get that kind of miracle from a bottle or a beauty store.
Choose a perfectionist to create your customized smile makeover >>
The Versatile Porcelain Veneers Bargain
Instant smile makeovers are possible with a cosmetic dentistry treatment like professional teeth-whitening. However, if you're looking for a versatile, long-lasting solution that takes care of multiple aesthetic oral health issues at one time, porcelain veneers are your best buy.
With veneers, you can correct:
Chipped teeth
Short teeth
Stained or discolored teeth
Crooked teeth
Gapped teeth
The surface problems can be eliminated with whisper-thin porcelain shields customized to your smile and bonded permanently to your teeth.
Improve your confidence with porcelain veneers >>

One Size Fits You
Of course, one of your biggest questions is undoubtedly, How are porcelain veneers a bargain when they're on the higher end of cosmetic dentistry treatment costs? The answer is simple: With just one cosmetic dentistry treatment, you can repair many oral health complaints simultaneously.
Instead of teeth whitening and cosmetic tooth bonding and tooth-colored fillings and Invisalign – a smile makeover regimen that adds up over time – veneers correct everything at once. In usually just two visits to your Manhattan cosmetic dentist, you can have a flawless new smile that looks natural and functions perfectly – now that is a bargain.
Can Lumineers fix all your dental problems? >>
Simplifying the Porcelain Veneers Process
For some patients, the idea of veneers is daunting. There is prep work involved, and tooth enamel must be shaved or drilled down to make room for the veneers to be placed over the teeth. This isn't a bad thing, but it can make some patients uncomfortable. Sedation dentistry is always an option if you know your anxiety will always be high when you're in the dentist's chair.
Some people, however, opt for a less-invasive version of porcelain veneers. Lumineers by Cerinate are what some Manhattanites might describe as the porcelain veneers bargain. You get all the benefits of veneers without the invasive treatment. Often referred to as no-prep veneers, Lumineers are an all-encompassing smile makeover solution too.
7 ways porcelain veneers can change your life >>

Everyone shops differently. Everyone has their own ideas about what constitutes a bargain. Talk to your Midtown Manhattan cosmetic dentist Dr. Michael J. Wei about the many benefits of a porcelain veneers smile makeover. Your teeth will not only look better for years but, with proper care, the solution will last for decades. There is no arguing with that money-saving opportunity. Make your appointment today.