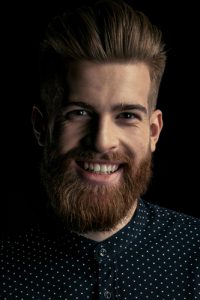 Trends come and go depending on the innovations in fashion and who the hottest celebrity is. Flawless teeth are always in style, but the way to perfection will vary from year to year. Whether you are in the market for something to spruce up your teeth or not, know that a beautified smile makes people look younger, happier, healthier, and smarter – and who can't use those assets to their advantage? We predict the top Manhattan smile makeover procedures for 2018.
1. Lumineers
Porcelain veneers will always be a hot commodity when it comes to smile makeovers. However, Cerinate Lumineers are quickly making it to the top of the must-have smile makeover list. Lumineers are non-invasive, and no drilling makes many a dental patient very happy. Sometimes called no-prep veneers, Lumineers require little to no sanding or shaving of your tooth enamel for the super-thin porcelain shells to be fitted. Cerinate one-hour porcelain veneers are an even more appealing option for the New Yorker who is really in a hurry to have a new smile.
2. Teeth Whitening
Professional teeth whitening will never fall out of favor as a top smile makeover procedure. There is no faster way to get a whiter, more beautiful smile, even if you have crooked teeth. You can try the DIY method, but it's a waste of time and resources – the results are temporary, and they are not always even, plus you could damage your teeth in the process. A professional teeth-whitening treatment consists of powerful whitening agents – not sold over-the-counter – and the precautions to ensure that the treatment does not irritate your gums.
3. Dental Implants
More and more, adults are realizing that a missing tooth is a serious problem to their appearance and dental health. Missing teeth – whether extracted or knocked out or lost because of infection – need to be replaced. Leaving a gap in your smile, even if it's in a less-noticeable molar position, is detrimental to your overall oral health. This formerly occupied area has left the surrounding teeth susceptible to moving around to make up for the vacated space. Plus, the jawbone is not stimulated where the tooth's root once was, and that can lead to a sunken jaw over time. Dental implants replace the missing tooth root, and have a prosthetic tooth to fill the hole in your smile. Win-win.
4. Porcelain Crowns
Sure, there is nothing revolutionary about porcelain crowns, but maybe that's the point. Crowns will remain a staple on the smile makeover menu for their sheer versatility and reliability. Crowns are used to fix all sorts of cosmetic and restorative issues, like fractured teeth, misshapen teeth, or chipped teeth. Crowns give weak teeth a boost, and do the heavy lifting of dental bridges, serving as the anchors to keep the bridge securely in place. All the while, crowns are natural-looking, so they blend in with the rest of your teeth, completing your smile and making it look great.
Your smile makeover will be unique to you, and it may include all these procedures or none of them. The most important thing is to find a Midtown Manhattan cosmetic dentist who has the experience to provide you with a flawless new smile. Contact Dr. Michael J. Wei to schedule your consultation.