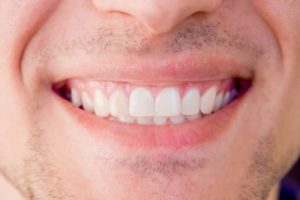 Dr. Michael J. Wei and his Madison Avenue cosmetic dentistry practice are known for offering technological innovations, advanced procedures, and masterful smile makeovers. Dr. Wei's attendance at events such as the 34th American Academy of Cosmetic Dentistry (AACD) Conference, held in Chicago from April 18-21, 2018, further his achievements in continuing dental education, and inform his ability to offer the most modern dental approaches to his patients.
Continuing Education in Cosmetic Dentistry
The AACD Conference is described as, "Curated education to further your pursuit of excellence in the art and science of cosmetic dentistry." Dr. Wei took part in the advanced dental training and superior educational opportunities that the conference offers to dental professionals. He had the opportunity to exchange ideas with his professional peers and absorb actionable information on everything from clinical procedures to advanced materials and methods, cosmetic dental practice development to self-enrichment.
The education and information that Dr. Wei collects from gatherings such as the AACD Conference inform his practice and the cosmetic dentistry treatments and procedures he offers to his New York City patients.
Enhancing Manhattan Cosmetic Dentistry Offerings
At his Midtown Manhattan dental office, Dr. Wei offers a comprehensive menu of smile makeover options in general dentistry, cosmetic dentistry, and restorative dentistry. The learning experiences offered at the AACD Conference – including discussions, presentations, and demonstrations – enhance the knowledge of dental professionals in cosmetic dentistry.
Dr. Wei uses his continuing education opportunities to inform his cosmetic dentistry offerings, including:
Porcelain veneers
Cosmetic tooth bonding
Cerinate Lumineers
Smile makeovers
Teeth whitening
Prepless veneers
Patient-Centric Cosmetic Dentistry
Along with exposure to developments in modern cosmetic dentistry, the AACD Conference gives insight into the needs and wants of cosmetic dentistry patients. Dr. Wei had his own words of wisdom to share with his peers as he is focused on running a patient-centric dental practice in the heart of New York City. Dr. Wei takes great pride in offering a variety of cosmetic dentistry procedures to his patients, and is as overjoyed as his patients to give them the healthy and perfect smile they've always wanted.
Cosmetic dentistry is an art form, and Dr. Wei takes his work seriously, laboring meticulously over each new smile and every dental procedure, no matter how big or small. Every patient is entitled to a beautiful, strong, fully functional smile with healthy teeth and gums that make them look happy and boost their confidence.
If you are ready to change the appearance of your smile, make an appointment with the Midtown Manhattan cosmetic dentist who really cares about your oral health and is invested in helping you achieve smile perfection. Contact Dr. Wei to make an appointment or schedule your consultation.