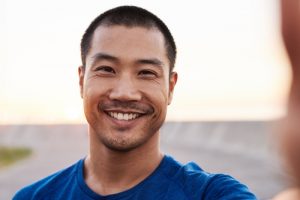 Summer is made of sun, road trips, mini getaways, long vacations, and relaxation (at least, it's supposed to be). Maybe the last thing you're considering for your summer is a smile makeover, but this time of year can be the very best season to say yes to a new you.
Resolve to Be a Better You
Resolutions aren't only reserved for the start of a new year. You can recreate yourself any time you choose. Summer often kicks off with diets and exercise because people want to look their best on the beach and in warm-weather clothes. If your teeth are stained or discolored, they will mar any efforts you've put into your look.
To get your smile to match your dedication to the rest of your appearance, you can whiten your teeth or consider a major overhaul, like a full set of prepless veneers.
Smile for the Camera
Think of all those photos you'll be in and selfies you'll be taking throughout the summer months. You want all the likes and compliments you can get, right?
A perfect smile is the finishing touch on every candid or posed shot. Plus, when your teeth are white, straight, and completely amazing, you'll look back on the summer of your smile makeover fondly and happily.
Let Love In
When you're a NYC single, you may think of summer as a great time to really connect with someone. Are you prepared to make eye contact, swipe right, or say yes to a first date? It's a proven statistic that the condition of your teeth are a major part of someone's attraction to you. After all, who wants to kiss someone with unsightly teeth?
If your teeth are in bad shape, don't allow yourself to be a wallflower or say no to social invitations. Even the most broken-down smile can be fixed with restorative dentistry and cosmetic dentistry, whether you have missing teeth, damaged teeth, or otherwise.
Make Memories
It will be hard to compete with a summer that gave you a happier, younger, healthier, smarter-looking smile makeover. You'll always remember the "smile summer" as the one that truly transformed your life. You can see the benefits of better teeth not only socially and personally but professionally too.
Good teeth are essential to good self-esteem. If you're self-conscious about people looking at you and judging the appearance of your teeth, it's time to do something about it. Crooked teeth can be aligned, oddly shaped teeth can be contoured, and every change you make to your smile will look natural when you choose the best Manhattan cosmetic dentist to help you get there. Leave people guessing about what you did to make yourself suddenly look so amazing.
Say Yes to a New You This Summer
Ready to really enjoy this summer? There is still time left to make a change. Every outing, weekend, time away, or night in the city will be made that much better by a smile that makes you happier and look better. Say yes to making a change and schedule your appointment with Dr. Michael J. Wei at his Midtown Manhattan dental office on Madison Avenue.