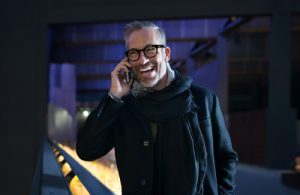 Whether you're seeking a love match, audition, invitation, networking, or job offers, a NYC smile makeover is the ingredient that can turn you into the total package.
You've tweaked this and upgraded that, but if you feel like something is still missing, it's time to evaluate your smile. It will be easy to promote yourself and give every element of your life a boost with flawless teeth.
A Perfect Smile: The Key Ingredient to Your Appeal
Teeth are the focal point of your face. People see your teeth when you smile, laugh, speak, and eat. It's hard to interact with anyone without your teeth making an appearance. If you feel like stains, discoloration, misalignment, chips, or other problems are distracting people from all you have to offer, it's time to consider a smile makeover using cosmetic dentistry or restorative dentistry.
Here are just six ways a NYC smile makeover can turn you into the total package:
You will look amazing. New smile. New you. White teeth. Straight teeth. Flawless teeth. What's not to love?
You will look important. What's the saying? Dress for the job you want to have? Your smile works the same way. Don't consider yourself unworthy of a smile makeover, or not "important" enough for a better smile. You are your own VIP and you are worth the investment in yourself, whatever your goals or hopes for the future.
You will feel capable of anything. You create your own glass ceiling, and a smile makeover will have you feeling like you can shatter it and then some. The great thing is that not only will you feel like you can achieve anything, others will follow your lead. You deserve to make your accomplishments known, especially if you're working to get a leg up professionally. If colleagues, clients, or potential employers see how capable you are, you're that much more likely to succeed.
You will be eager to speak up. Half the battle of being brave enough to speak up is knowing that you look good while doing so. Having a smile that is truly breathtaking and natural-looking will draw people in, make your words that much more eloquent, and help you "sell" your message, whether you're convincing an employer you're the best candidate, wooing a date, or doing a monologue for an audition.
You will be healthier. Oral health is a critical part of your overall health and wellness. Think about it: If you're grimacing because of a tooth infection or jaw pain, you won't be smiling much or engaging much, and you may turn people off with your discomfort or your inability to muster much energy for anything but your own misery. Strong, healthy, fully functional teeth are more than just attractive, they are an integral part of your well-being.
Your confidence will skyrocket. You look good. You sound good. You feel good. You believe that you can achieve just about anything. Give off these vibes to others and they'll believe in you too. Confidence is an incredible thing, and a gorgeous smile will help create that healthy self-esteem.
Get a perfect smile in New York City. You deserve it. Give yourself the opportunity to start over, rise up, get noticed, or make a lasting impression with a NYC smile makeover from Dr. Michael J. Wei. Schedule an appointment at his Midtown Manhattan dental office on Madison Avenue.