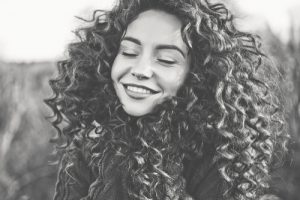 For New Yorkers, life never stops, but occasionally you seek downtime or relaxation amid the chaos you love. Some people, however, fully inhabit their stress, not because of the work they do or the obligations they have, but because of their constant worry about how they look. Specifically, they worry about how their teeth look. You can find calm within the noise with a customized smile makeover.
Claim Harmony Through Cosmetic Dentistry
Peace and tranquility look like different things to different people. Whether you calm down with yoga, meditation, power lifting, massage, running, reading, writing, a cocktail, dancing, or otherwise, doing it all with a smile will make you feel that much better.
Lighten up: Feeling weighed down by life's pressures and your broken-down smile? Brightening up your teeth can make you feel pounds lighter. If your teeth are stained and discolored, a professional teeth-whitening treatment will help you feel good about yourself and, let's face it, feeling good about how you look brings confidence and calm.
Feel the power: Tired of being the one who is overlooked? Tired of making yourself fade into the background because you're embarrassed about the appearance of your teeth? You can reclaim your power – or claim it for the first time – with a customized smile makeover. Procedures like porcelain veneers or Lumineers allow you to transform your teeth into utter perfection. You won't believe how this upgrade can bring you the serenity you've been seeking.
Take charge: If you're being pulled in many different directions and most of those directions aren't ones you would choose, take charge of your life. Make time for your health and wellness, first and foremost. That includes making time to get a healthier smile. A professional cleaning and dental exam will get you on the road to strong teeth and gums and give you an opportunity to talk to your Manhattan dentist about the smile makeover procedures that are right for you. Remember, taking charge your life can bring great peace of mind.
Sit back and relax: There is nothing quite so satisfying as knowing that you have everything done and nothing to do but rest. All the better if you can do these things with a smile on your face. Enjoy your vacation, your day off, even just your long lunch break, when you feel good about yourself and your smile. Even the smallest procedures like cosmetic tooth bonding that fix the most annoying dental issues can have a major impact on your state of mind.
Capture Peace with a Smile Makeover
Sometimes stress comes from not knowing how to help yourself find a sense of calm. Looks aren't everything, but feeling good about yourself and having confidence is a major thing, especially when you live in Manhattan. A beautiful smile is powerful and you can capture a happier, healthier, calmer you by giving yourself the opportunity to look better
Contact Dr. Michael J. Wei at his Madison Avenue office in Midtown to schedule your appointment and get on the path to peace and happiness, even when there is turbulence.