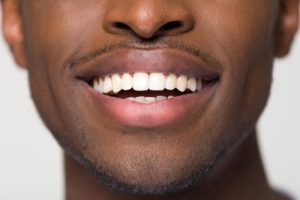 Dislike your smile and ready to do something about it? Still considering what's possible for your smile makeover? Maybe you need a little motivation to get in the door of your dentist. A Smile Virtual consultation with your Midtown cosmetic dentist is an opportunity for you to hear what's possible for the new you, without even leaving your home or office.
Find Out Exactly What Cosmetic Dental Procedures Are Right for Your Smile
Smile Virtual is a new method for getting personalized intel about the smile makeover that can change your life. Even though you can research all the different cosmetic dentistry treatments and think about what might be best for you, wouldn't it be better to know exactly what your Manhattan cosmetic dentist would do to upgrade your smile?
The Smile Virtual process is easy:
Upload a close-up of your smile as well as a regular selfie.
Tell your dentist what bothers you about your smile, what problems you're experiencing, what you would like to change, and why.
In a few days, you'll receive a personalized consultation video from your dentist.
What Kind of Smile Makeover Do You Want to Achieve?
You've always wanted to know what you could do to improve your smile, but maybe you just aren't prepared to make the time to schedule an appointment. Maybe you're embarrassed by the condition of your teeth. Your dentist will never judge you for your oral health – but he does want to help you achieve the smile of your dreams.
With a Smile Virtual consultation, you can ask questions and express concerns, all in one message. You can share images of your smile and your dentist will carefully review them. It only takes days for you to receive a custom video from your dentist detailing all the possible smile makeover options for you.
You can take this smile makeover process even further with an in-person visit to your Midtown cosmetic dentist. You've been told what's possible for your smile upgrade – now you want to see the possibilities before you say go. Digital smile design takes those selfies and gives you a visual of what your smile will look like with prepless veneers, dental implants, full-mouth reconstruction, and more. With the help of this sophisticated software – available when you visit your dentist for an appointment – you can see all your options and take home printouts of the potentially new you to mull over and share with your nearest and dearest.
Learn More About Your Customized Smile Makeover
When you're taking the big step of getting a smile makeover, you want to be confident that every move is the right move. Through Smile Virtual and digital smile design, you can take those baby steps to success until you make a major change to your look.
Get started on your Smile Virtual consultation with NYC cosmetic dentist Dr. Michael J. Wei right now, or contact his office to learn more about this option or simply schedule an in-person appointment to discuss your smile makeover. Even if you're staying virtual for right now, the most important thing is that you're taking the first step to a new you. That's something to smile about.