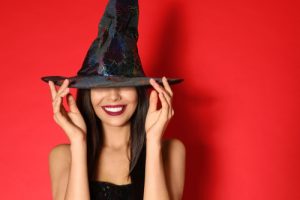 Cosmetic dentistry is like magic. Old teeth one moment, beautiful teeth the next. What seems like sleight of hand, though, is really mastery from a talented Midtown dentist. Getting a new smile is about choosing the right dental procedures – and getting the right person to perform them.
Here are just some of the cosmetic dentistry treatments that will treat you to a beautiful new you, permanently:
Microthin veneers: Porcelain veneers come in all shapes, sizes, and styles, but microthin veneers are the newest option. Ideal for patients who worry about altering their teeth to make room for cosmetic dentistry, microthin veneers are incredibly thin shields of porcelain customized to fit over the front of your teeth. Should you ever choose to reverse the procedure, your teeth will be unmarred underneath. The procedure results in gorgeous smile transformations that look natural.
Laser gum recontouring: Whether you have excess gum tissue or short teeth, laser gum recontouring is used to reshape the gums so you have a beautiful, proportionate smile line. This procedure only takes about 30 minutes to complete, begins healing immediately and quickly, and results in a symmetrical, natural-looking smile.
Teeth whitening: It is hard to beat the ease and fast results of professional teeth whitening procedures. Visit your NYC dentist in office and in just about an hour you can have a smile that is shades whiter than it was. When your teeth are littered with surface stains from simple years of use, teeth whitening delivers a gorgeous, bright, new smile. Even if your teeth aren't otherwise perfect, when they're whiter, they'll look flawless.
Cosmetic tooth bonding: Fast, painless, non-invasive – cosmetic tooth bonding is a smile makeover at its most efficient. In one dental visit, an unsightly or marred tooth can be sculpted into a pleasing form so it blends in with the rest of your smile instead of sticking out. This procedure is great for teeth that are chipped, jagged, or discolored but bonding can also be used for misshapen and gapped teeth.
Invisalign: It's easy to assume that Invisalign is too good to be true, but it's not. These nearly invisible aligners are personalized to each patient and the orthodontics are carried out through a unique, customized treatment plan. Teeth move, one by one, step by step, aligner by aligner, until your smile is fully in alignment, creating a beautiful, comfortable, and healthy grin.
Porcelain crowns: The versatility of porcelain crowns can't be overstated. These cosmetic and restorative dental solutions can fix a broken tooth, hide an ugly tooth, correct a broken or chipped tooth, serve as anchors for a porcelain bridge, and so much more. Porcelain crowns are a multifaceted dental solution that both builds up a smile and makes it look beautiful and complete at the same time.
Dr. Michael J. Wei has his cosmetic dentistry office on Madison Avenue in Midtown. His experience, training, continuing education, and success stories have enabled him to make a strong name for himself as a reliable, artistic, meticulous, successful NYC cosmetic dentist.
Schedule a consultation today to discuss your smile makeover hopes and dreams and find out what little tricks he has up his sleeve to treat you to the beautiful smile of a lifetime.