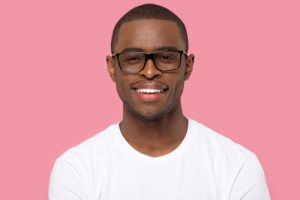 What is your vision for 2020? Are you looking for job security, love, or just simply happiness? As it so happens, a stunning smile makeover can help you achieve all these things. First, you must create your vision for the new you in the new year. Don't wait – develop your must-have smile wish list now and share it with your NYC cosmetic dentist. A new year, a new decade – 2020 is the time for smiles to shine.
Find Job Success
When you feel competent and prepared, you do that much better in whatever task is before you. Do you have lofty career goals? Do you just want to make a little extra dough? Are you trying to make your way on stage or screen? Are you trying to make partner? Whatever your job aspirations, having a stunning smile to go along with your professional qualifications is a boost to any resume.
Looking good makes you feel good, and when you feel good you aren't afraid to speak up, show off, or let yourself shine. Other people will notice your confidence and self-assuredness, and you'll land the jobs, the roles, the gigs, the professional respect you deserve – all because of a great smile.
How do you get there? Porcelain veneers are a one-procedure smile makeover that will revamp your entire appearance. You'll look like the VIP you want to be when you have teeth that are straight, white, flawless, and natural-looking.
Hold on to Love
Love is a tricky thing, but there is one thing that holds true – relationships are easier when you love yourself. Sometimes, loving yourself is the missing piece in finding love, so make the moves to create a more lovable you. That can start with getting a smile makeover.
Think about what makes people attractive. Sure, their sense of humor and kindness are important qualities, but the physical is critical. Who wants to kiss a mouth that's full of broken-down, unsightly, gross teeth? No one.
By fixing up your smile, you become more lovable, more kissable, and you will know it – others will recognize it too. If you're missing teeth, talk to your Midtown restorative dentist about dental implants. If your teeth are breaking down, learn more about porcelain crowns to stabilize and rebuild your smile.
Be Happy
Happiness comes in all shapes and sizes, and so do smile makeovers. One little tweak can make a world of difference in your appearance, and one little tweak has the power to make you feel happier. For example, if you have stained or discolored teeth, a professional teeth-whitening treatment takes only about an hour to complete, and your teeth will be multiple shades whiter as a result. Happiness in one hour? Sign up for that bit of joy in 2020.
Talk about your future, the new you, the smile you've always wanted. Schedule your appointment with NYC cosmetic dentist Dr. Michael J. Wei at his dental office on Madison Avenue in Manhattan.