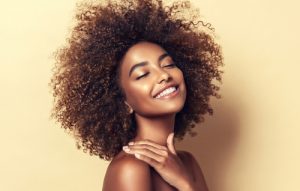 Veneers are not one size fits all. This cosmetic dentistry treatment is customized to the patient, down to the very last detail. It's nice to know, too, that you have several types of veneers from which to choose so that your smile makeover suits your budget, comfort level, and smile goals.
Porcelain Veneers
The most traditional porcelain veneers are known for the prep that is required to get these shields in place. To make room for the customized porcelain, teeth must be shaved down. This means your natural tooth enamel is permanently altered and you will always need some sort of restoration on them to conceal the alterations. This isn't usually a problem – most people who get veneers have no intention of reversing them in the future. This procedure, though, is slightly invasive, which can turn some people off.
Prepless Veneers
If you're interested in veneers but want to avoid any sort of major changes to your natural teeth, prepless veneers could be the right choice for you. The preparation for this cosmetic dentistry procedure is simply a thorough cleaning of the teeth and a light sanding to eliminate surface stains and shine so they don't show through the super-thin veneers. Prepless veneers are a great option for people who have dental anxiety but still desperately want a smile makeover.
Microthin Veneers
Microthin veneers are also a prepless veneer procedure. The super-thin porcelain of this type of veneer fits seamlessly on top of natural teeth and does not require the reduce of natural tooth enamel. Microthin veneers are durable and strong without being thick or bulky. The experience and technical skill of your NYC cosmetic dentist matters with all veneers, but especially with Microthin veneers – you want someone who has completed specialized training and earned the certification to develop and place Microthin veneers.
Composite Veneers
Composite veneers are made of a strong, tooth-colored, composite resin, like the material used for tooth fillings. It is less costly than porcelain and made in your dentist's office, which earns this treatment the nickname of chairside veneers because they can be sculpted directly onto the teeth during your dental visit. Prep work is minimal but you definitely want a dentist who has the expertise to create a repair that looks natural and not obvious. Composite veneers are usually the best choice to correct one or two unsightly teeth, but not an entire arch of teeth.
What All Veneers Have in Common
All veneers, no matter what kind you ultimately select, are customized to you and your teeth alone. The size, shape, color, and form of each veneer is carefully created so it is flattering and appropriate for your smile. You and your dentist may spend the most time on the development of your veneers – this is a good thing. The last thing you want is to invest in veneers and end up with a smile that doesn't suit you.
What Veneers Are Right for Your Smile Makeover?
If you're interested in a veneer smile makeover, schedule a consultation with Dr. Michael J. Wei at his Midtown Manhattan dental office or submit a Smile Virtual request with your photo and receive a personalized video message from Dr. Wei that describes the veneers that are right for you.