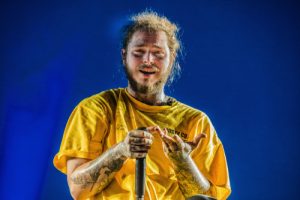 Celebrities are very good at getting attention and, for some, their teeth are one way they attract eyeballs. The latest celebrity dental news is all about singer and actor Post Malone, who spent $1.6 million on a smile makeover unlike any other.
Post Malone's Diamond Fangs
Post Malone got a smile makeover using porcelain veneers – oh, and a few diamonds. The reconstruction reveals shining, flawless white front teeth flanked by two diamond fangs having a total weight of 12 carats (the average engagement ring is about 1 carat, for comparison). The work required two cosmetic dentists and a team of diamond cutters to make the upgrade a reality.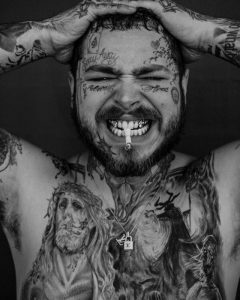 This smile makeover is described as the first diamond tooth implant, with the diamonds actually embedded as teeth in Post Malone's mouth, not just bonded onto the tooth as a crown or accessory. It took a year of trial and error before the procedure was made possible, with Malone's cosmetic dentist saying that it's difficult to cut holes in diamonds without destroying them and complicated to make a tooth-shaped diamond. The actual insertion of the new teeth also took a few months.
Apparently, the fangs can be brushed just like normal teeth. You have to wonder though, just how heavy those new chompers might be. Diamonds are tough, but they're not light.
Cosmetic Dentistry to Boost Your Confidence
Cosmetic procedures are increasing as the country reopens after the pandemic, and that trickles down to cosmetic dentistry too. While your NYC cosmetic dentist wouldn't recommend adding gems to your teeth, there are plenty of treatments that will make your smile sparkle:
Just one of these smile makeovers can make all the difference in your self-esteem. Your smile will be whiter, brighter, and more attractive.
Make Your Smile Makeover Dreams Come True
Post Malone has admitted in past interviews that he has gotten so many face tattoos because he is insecure about his looks, saying they "come from a place of insecurity, to where I don't like how I look, so I'm going to put something cool on there so I can look at myself and say, 'You look cool, kid,' and have a modicum of self-confidence when it comes to my appearance."
Easy to assume then that these diamond teeth are just one more way Malone has decided to enhance his appearance. We hope the 25-year-old is happy, but something tells us he isn't finished altering himself yet.