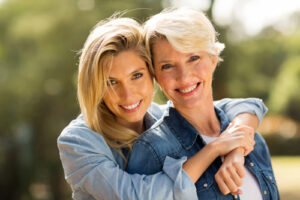 If there is one thing cosmetic dentistry doesn't discriminate against, it's a patient's age. If you want to upgrade your teeth and look better with a white, straight smile, your NYC cosmetic dentist can make it happen whether you're in your 20s, 40s, 60s, or beyond. The only questions that need to be answered are what procedures interest you most and which are truly right for you?
The Young Adult Smile Makeover
You've graduated, you're embarking on your new adult life, but your smile is far from perfect. As a 20-something, you may feel like you don't have the funds to improve your smile, but this is one of the most important times in your life. You're making first impressions professionally, meeting potential love matches, auditioning or interviewing or setting up your own business. Your smile matters in every situation.
Young adults typically have good oral health. They haven't had decades of wear and tear that has affected their candidacy for a smile makeover, which means they often avoid needing restorative dentistry before getting to the good stuff. One of the most effective and powerful smile makeover treatments in this age group are prepless veneers. You correct everything you dislike about the appearance of your smile with customized, minimally invasive veneers. The result is a stunning smile for a lifetime.
The Established Smile Makeover
By the time you reach your 30s and 40s most people are well-established in work and family. You've made your choices, you have a routine, and you're indulging in different ways to keep life interesting, whether you're raising kids, partnered up, or going solo. This consistency doesn't mean that there isn't room for change though, especially when the monotonous days start to get your down. Wouldn't it be nice to look in the mirror and see your gorgeous smile?
A comprehensive menu of cosmetic dentistry options are on the table, so you can select a smile makeover that's all-encompassing or one procedure at a time. Fix a tooth here with a crown, whiten your teeth overall, or finally invest in full mouth reconstruction. The goal is to achieve a healthy, beautiful smile that makes you feel good about yourself and your life.
The Middle Age Smile Makeover and Beyond
When you reach a certain age, particularly your 40s and 50s and beyond, you begin to notice changes in your appearance whether you like it or not, from sagging skin to wrinkles to extra weight. There are physical characteristics you simply cannot change without help, and that includes worn teeth.
Discoloration and stains from half a lifetime of use are one of the biggest complaints of patients. Correcting a problem like this is easy with cosmetic dentistry treatments like professional teeth whitening and porcelain veneers. Gum disease is prevalent in this age group too and demands treatment so your entire smile doesn't dissolve. The beauty of a smile makeover in middle age is that it brightens your face and makes you look younger, happier, and healthier.
Get help with your smile makeover from Dr. Michael J. Wei help. Schedule an appointment for a consultation or submit a Smile Virtual request online to get your smile makeover started.