Andrew was unhappy with his smile. He always disliked the large front gap between his teeth. His main concern was to close the space between his two front teeth ASAP. Also, he disliked his short, crooked, misshapen, and discolored teeth. He felt that his teeth were small and he wanted bigger teeth. Even though he displayed a gummy smile on the left side of his smile, he refused and didn't want to go through gum surgery (crown lengthening).
I gave him an attractive smile that he can be proud of. I closed the gap between his teeth and gave him a bright, white, gorgeous smile in 2 simple visits over the course of 2 weeks. I did 14 super minimum prep porcelain veneers. His dazzling new smile complements and brightens his face. He loves his final smile transformation and gets lots of compliments from family, friends, and co-workers.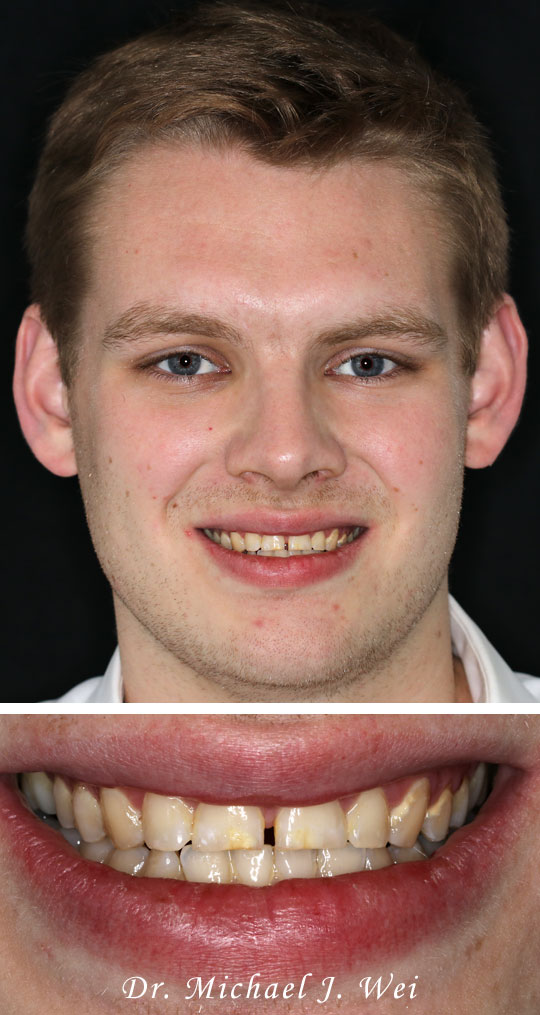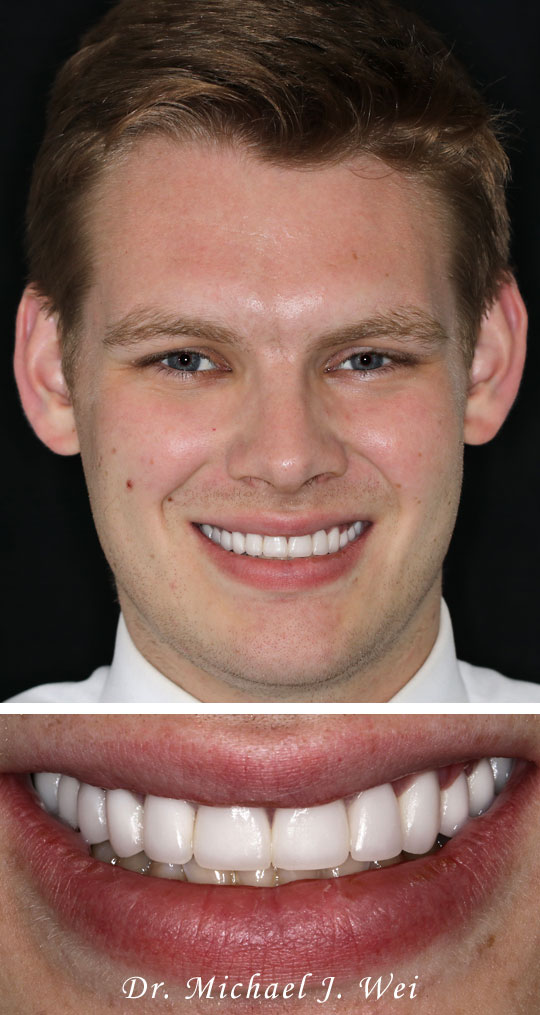 Slide the blue tab to the left or right to view the before and after images.
Problems
Bad Bite
Cavities
Damaged Fractured Teeth
Discolored Teeth
Enamel Defects
Enamel Erosion
Midline Off
Misaligned Teeth
Narrow Upper Arch
Old Faulty Fillings
Reverse Smile
Short Small Teeth
Spaces Between Teeth
Teeth Not Proportional
Tooth Decay
Uneven Gums
Uneven Smile
Worn-Out Smile
Solutions
Porcelain Veneers
Smile Makeover
Tooth-Colored Fillings