Gabrielle was very unhappy with her smile because her teeth were dark, stained, and worn down. She was also dissatisfied with her smile because her teeth were chipped and she had white spots on her teeth. She also disliked the black space between her 2 front teeth. Additionally, she grinds her teeth at night which caused her to have muscle and joint pain in her jaw (Temporomandibular disorder-TMD). She came to me for help and wanted a more beautiful and healthy smile so that she can regain her confidence and to also be out of pain.
I gave her a gorgeous smile with 10 super minimum prep porcelain veneers. I made her teeth whiter, broader, and fuller. I also made her a night guard which helped relieve the pain from grinding. At the same time, I was able to restore her function and health by establishing a proper occlusion.
She said the entire process was seamless and that I gave her the exact color she wanted. She says she is "obsessed" with her new smile and gets lot of compliments. Her brand new smile increased her self-confidence and now she loves her new dazzling smile!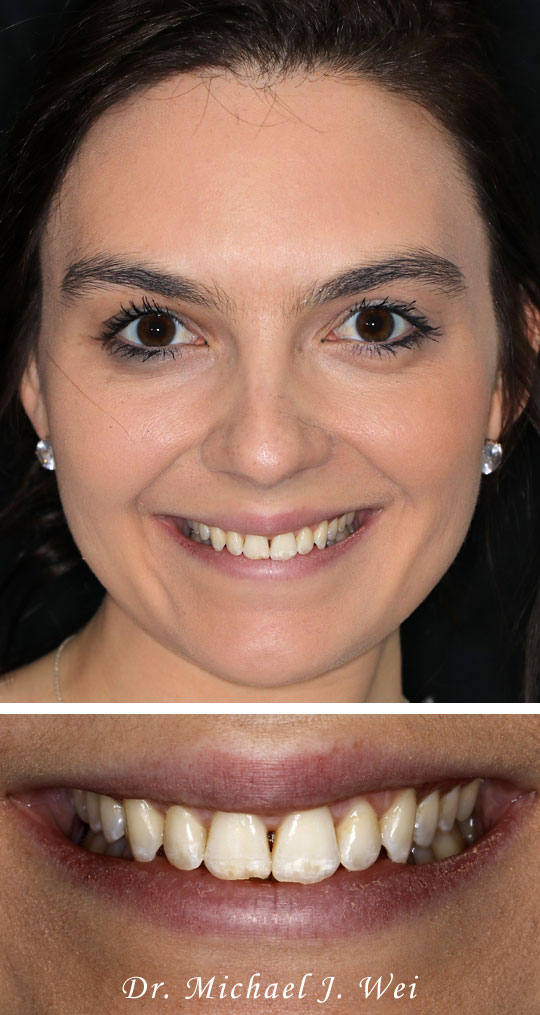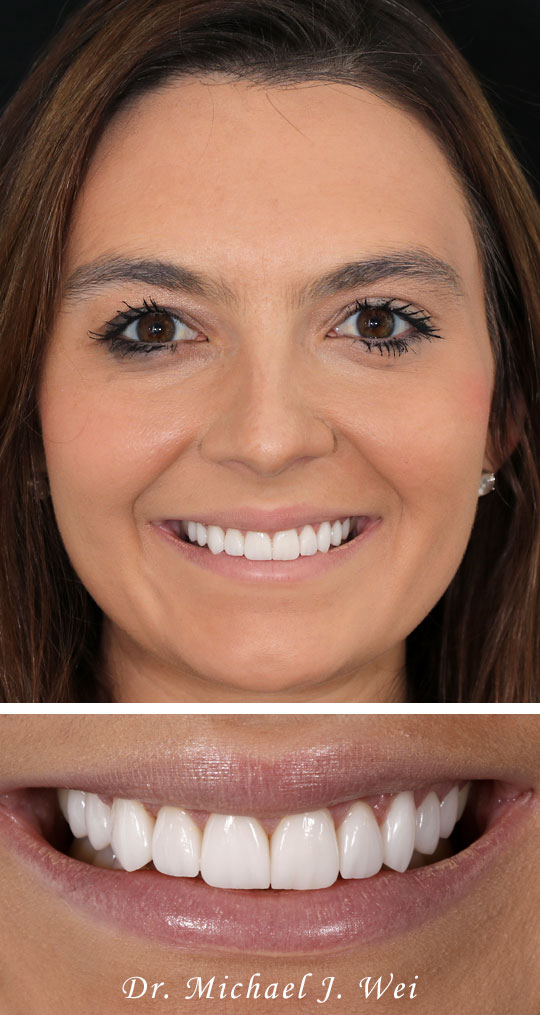 Slide the blue tab to the left or right to view the before and after images.
Problems
Bad Bite
Black Triangle
Cavities
Discolored Teeth
Enamel Defects
Enamel Erosion
Narrow Upper Arch
Spaces Between Teeth
Teeth Not Proportional
Uneven Smile
Worn-Out Smile
Solutions
Porcelain Veneers
Smile Makeover
Tooth-Colored Fillings