Gunjan was not happy with the aesthetics of her smile. She didn't like her white spots, small dents, discolorations, and chips on her teeth. She also had crooked and misaligned teeth and she didn't like the shape and size of her teeth as well. She wanted a whiter, brighter, and straighter smile to boost her confidence.
I gave her 8 super minimal prep porcelain veneers. Note: She will be getting a dental implant for the missing right 2nd premolar soon. Her dazzling new smile now complements and brightens her face. She loves her new smile and gets lots of compliments from family, friends, and co-workers.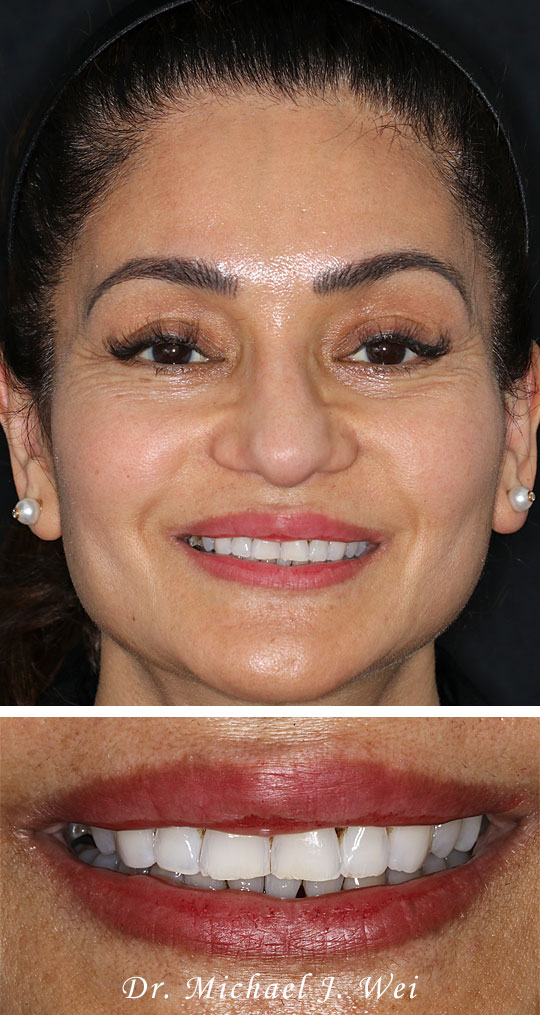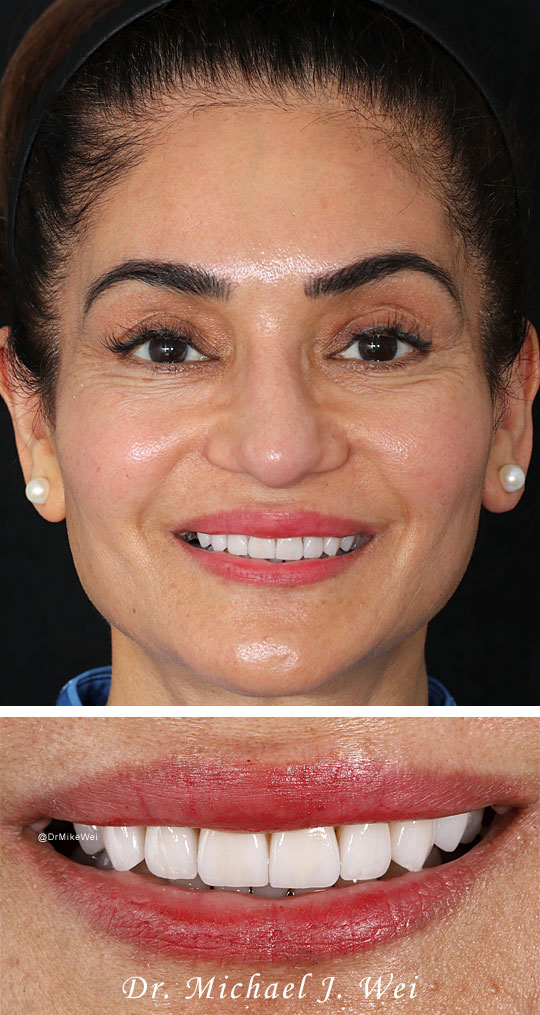 Slide the blue tab to the left or right to view the before and after images.
Problems
Cavities
Crowded Teeth
Damaged Fractured Teeth
Discolored Teeth
Misaligned Teeth
Missing Teeth
Narrow Upper Arch
Short Small Teeth
Teeth Not Proportional
Uneven Smile
Worn-Out Smile
Solutions
Porcelain Veneers
Smile Makeover
Tooth-Colored Fillings