Jarry came to see me because she didn't like her smile. She wanted to improve her smile because she is a perfectionist and she has to be on camera alot because of her career. She wanted to do only her 4 upper front teeth because she didn't want to change her smile too much. But she wanted a flawless smile. She didn't like the irregular shape and size of her 4 front teeth which bother her. Her right lateral and central incisors were longer than the left lateral and central incisors which made her smile look slanted (this is a smile that slopes towards one direction).
I gave her a straighter and brighter gorgeous looking smile with 4 minimum prep porcelain veneers. Her new smile improved her overall self-confidence. This beautiful new smile complements her face and she loves the final results. She is so ecstatic about her new smile and tells me she gets lots of compliments. She said that her veneers look and feel so natural and she is grateful for the work that I did.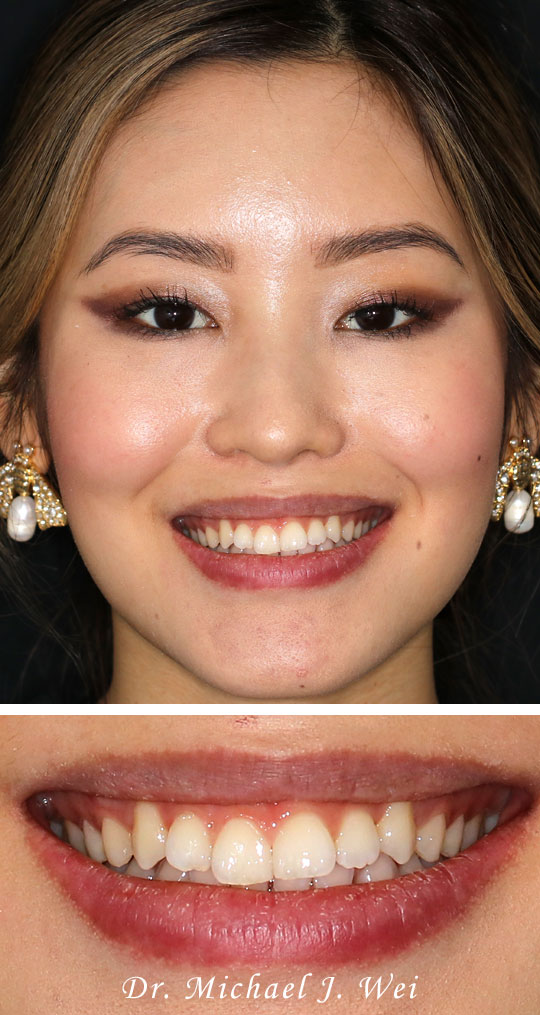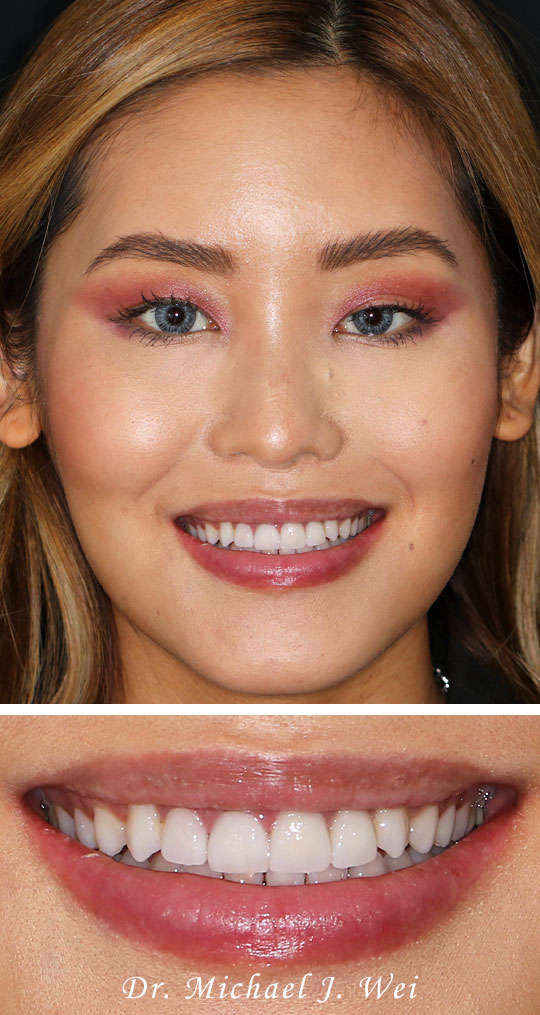 Slide the blue tab to the left or right to view the before and after images.
Problems
Crooked Teeth
Discolored Teeth
Misaligned Teeth
Teeth Not Proportional
Solutions
Porcelain Veneers
Teeth Whitening