Kara was not happy with the previous porcelain veneers that were done in Michigan 6 months ago. She didn't like the shape, size and symmetry of her old veneers. She said it didn't look good on her face. Also, she felt the veneers felt bulky. Besides those issues, her old veneers had leakage (open margins) which lead to decay around the veneers.
She wanted them replaced with better looking porcelain veneers that are less bulky and with a better shape. I gave her what she wanted with beautiful porcelain veneers. Her new smile improved her overall self-confidence and now she loves her new smile. I am so happy that I was able to help her and achieve the aesthetic results that she was looking for. She was happy with the results.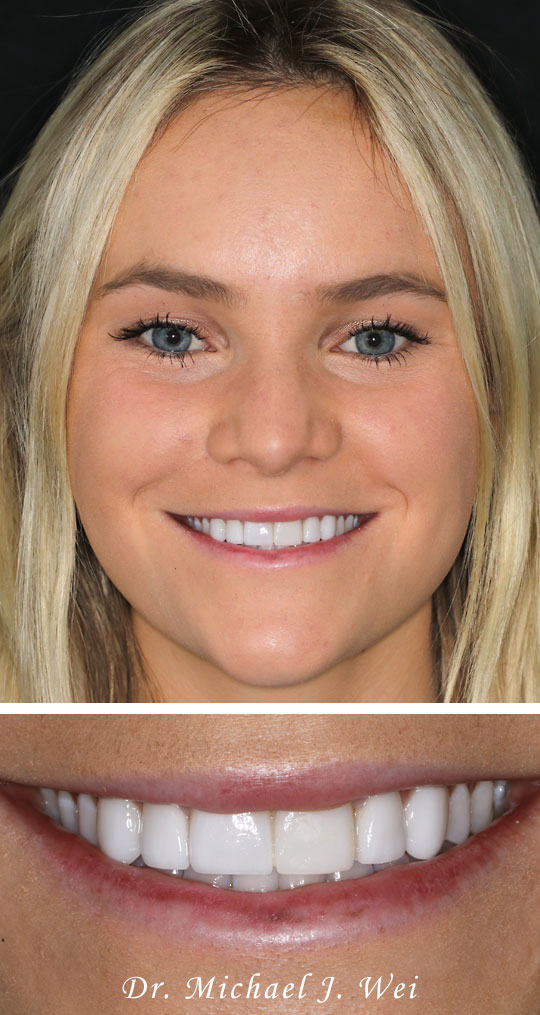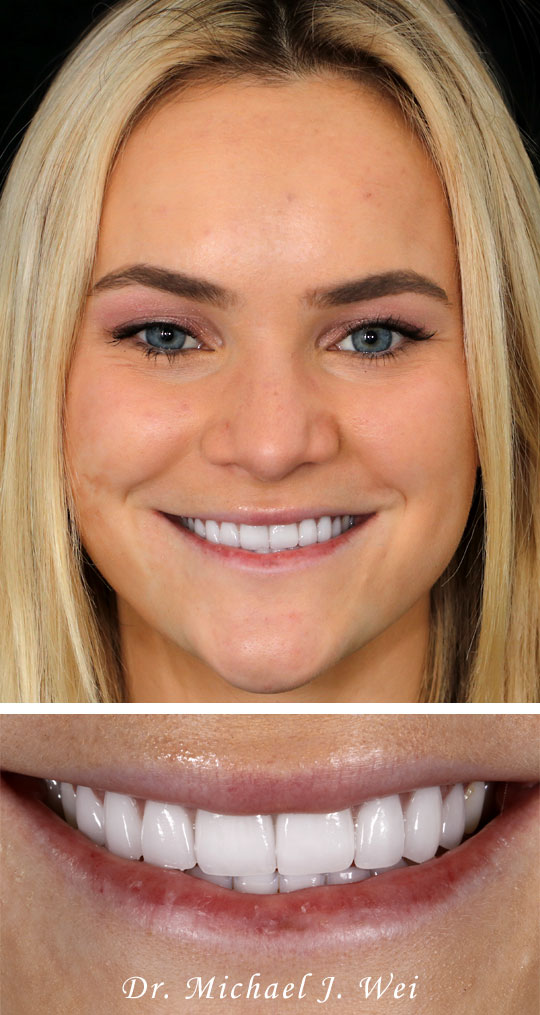 Slide the blue tab to the left or right to view the before and after images.
Problems
Cavities
Midline Off
Old Faulty Porcelain Veneers
Teeth Not Proportional
Solutions