Kerry presented to us with very short fractured teeth that were also stained and not proportional. She wanted a fuller, whiter, and straighter smile. We were able to achieve this by giving her 10 porcelain veneers. She has a beautiful result now and all her family, friends, and co-workers are always complementing her on her new smile. She says this was definitely a worthwhile investment.
Problems
Damaged Fractured Teeth
Discolored Teeth
Reverse Smile
Short Small Teeth
Teeth Not Proportional
Uneven Gums
Uneven Smile
Solutions
Laser Gum Reshaping
Porcelain Veneers
Smile Makeover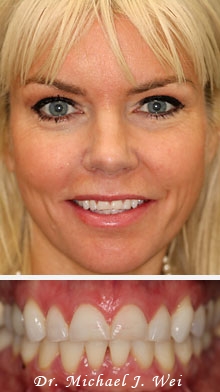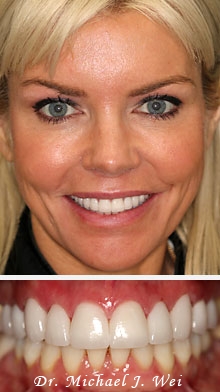 Slide the blue tab to the left or right to view the before and after images.