Neil didn't like his white spots, small dents, and dark discolored stains on his teeth. He had crooked and misaligned teeth. Also, he didn't like the shape and size of his teeth as well. He wanted a more natural, whiter, brighter smile without these enamel defects. We decided to give him minimal prep porcelain veneers. We were able to complete these procedures with 2 simple painless visits. We were able to give him a fantastic natural looking smile that made him look and feel great.
Problems
Cavities
Discolored Teeth
Enamel Defects
Misaligned Teeth
Old Faulty Dark Bondings
Short Small Teeth
Teeth Not Proportional
Solutions
Laser Gum Reshaping
Porcelain Veneers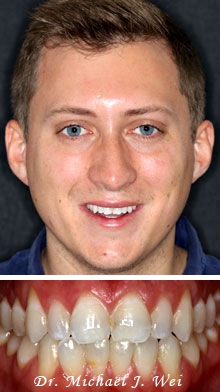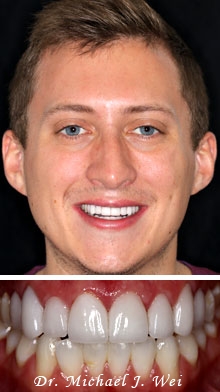 Slide the blue tab to the left or right to view the before and after images.