Sebastion was very embarrassed about his smile. He had several gaps and disliked his short and small teeth which did not fit his stature. This affected his confidence and made him insecure. We were able to give him a gorgeous smile by doing 8 porcelain veneers. These veneers closed his gaps, made his teeth proportional, and furthermore balanced and enhanced his smile.
Problems
Discolored Teeth
Flared Out Teeth
Short Small Teeth
Spaces Between Teeth
Teeth Not Proportional
Uneven Smile
Solutions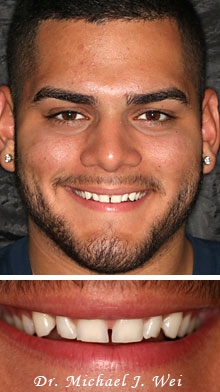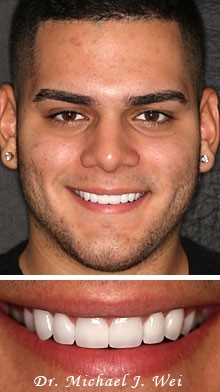 Slide the blue tab to the left or right to view the before and after images.