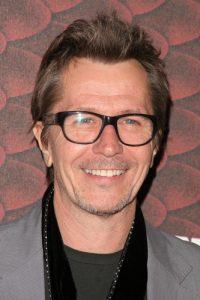 Academy Award nominations have been announced, and the list of nominees is slightly more varied than it has been in years. However, no matter what awards show or special event in Hollywood, the actors' appearances are evaluated just as strongly as performances. When it comes to teeth, some actors say no to any upgrades, and they're all the more noticeable for it – whether good or bad. Other actors want nothing but the best, and they pursue a smile makeover that will make them look Oscar worthy, even if their name isn't on the ballot.
Lead Actor
Gary Oldman is the favorite in the category of Lead Actor for his portrayal of Winston Churchill in "Darkest Hour." Oldman is a chameleon of an actor, from playing the former British prime minister to Sirius Black in the Harry Potter films to Commissioner Gordon in the "Dark Knight."
When he isn't disguising his teeth to transform into a character, Oldman's natural teeth are in pretty good shape. They're straight enough, and he isn't shy about smiling. He could do with some teeth whitening or, if he wanted to go the full-on celeb route, a smile makeover using porcelain veneers would transform his smile into natural-looking perfection.
Lead Actress
Frances McDormand is considered a shoe-in for Lead Actress this year for her role in "Three Billboards Outside Ebbing, Missouri." She's been making the rounds of the awards shows, offering up her eccentric self, and McDormand isn't shy about speaking her piece.
She's made it clear that she believes in aging naturally, sans facial fillers or plastic surgery (and apparently sans makeup or a comb, as recent appearances go). Her teeth aren't flawlessly aligned, and it's safe to say she's a-ok with that. McDormand's two front teeth are slightly prominent, and aging has yellowed her enamel a bit. If she were to improve her smile as she ages, veneers could do the trick, but McDormand clearly thinks imperfection is perfection, and it's hard to argue with that (unless, of course, you do want perfect teeth – which you can absolutely have).
Director
For the first time in a long time, a woman has been nominated in the Academy Awards' Director category. Greta Gerwig's "Lady Bird" has been getting all the praise, and deservedly so. Gerwig may just be the second woman to earn the Oscar for director.
Gerwig's teeth are a little short and her smile is a little gummy. Photos show that the director and actress has perhaps had her teeth whitened, or maybe even received Lumineers for a subtle but natural transformation. Regardless, whether she's behind the camera or in front of it, Gerwig isn't afraid to smile, and that's what really matters.
Get Your Own Award-Winning Smile Makeover
The difficulty with celebs and smile makeovers is that there is no hiding that they had some work done. It's impossible to erase the internet's image database of red carpet and paparazzi photos. Anyone can search for a celeb's teeth and find before and after photos. This is an endorsement for cosmetic dentists who make it clear that perfect teeth are possible and look amazing.
In "real life," however, a smile makeover can pay dividends that celebs cannot capitalize on. Your new smile will make you look younger, happier, healthier, and smarter, and the people you meet will assume that you have always been so confident. You can improve your career, social life, and romantic prospects with an award-winning smile makeover. Contact Dr. Michael J. Wei to learn more about how to get the smile that will make you look like a celebrity and – even better – like the best version of yourself.