How to Get a Perfect Smile in New York City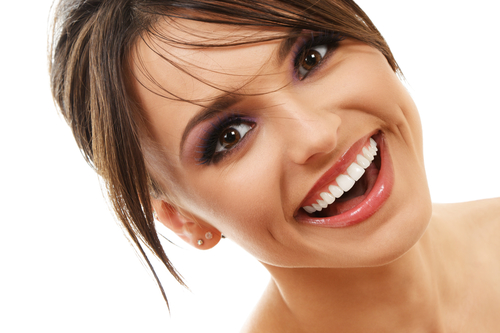 When you live, work, and play in New York City, everything is at your fingertips, including cosmetic dentistry and your vision of a perfect smile. Dr. Michael J. Wei has built an impeccable reputation as a smile makeover perfectionist and, at his Madison Avenue dental office, he uses innovative procedures, gentle care, and meticulous technique to create beautiful smiles every day. It's your turn to enjoy the privilege of a perfect smile, and all the perks that come with it.
NYC Dentist Fulfills Your Dreams of a Perfect Smile
How often have you dreamt about having perfect teeth? Have you envisioned yourself smiling wide, smiling often, getting pleasant reactions from people, and feeling super-confident about your appearance? Choosing the right cosmetic dentistry treatments – and the right Manhattan cosmetic dentist – will help you achieve perfection.
Some of the most popular and powerful cosmetic dentistry and restorative dentistry treatments at our Midtown dental office include:
Everyone has their own idea of a perfect smile. For most, the definition is this: Straight, white, and utterly flawless teeth. Some patients achieve perfection through a one-procedure smile makeover. Other patients need a little more TLC and require dental restorations and a solid foundation before any cosmetic enhancements can be completed.
There are multiple routes to a perfect smile, and anyone can have their teeth and gums improved under the hands of a talented and experienced dentist. Discover the best route to your own smile perfection with the help of Dr. Wei.
The Many Benefits of a Perfect Smile
When you opt for a smile makeover, you look forward to the reality of living with a smile that functions properly, feels good, and looks amazing. What you may not have considered are the many other ways a gorgeous smile can transform your life. With the right procedures, you can look:
Happier.
Younger.
Healthy.
More intelligent.
More accomplished.
Like a VIP.
These perks can transform your daily life. Realizing that others perceive you differently will give you the confidence to pursue professional, social, and personal goals that may have, at one time, seemed completely unreachable.
Get a Perfect Smile in Midtown Manhattan
Are you desperate to have a perfect smile? Even if your teeth are in great disrepair or you think there is no hope for your oral health, don't wait any longer. Contact Dr. Wei to schedule your consultation. He will examine your teeth and gums, make recommendations about what's possible for your smile now and in the future, identify treatments that are right for your schedule and time constraints, and get you on the path to smile makeover perfection.