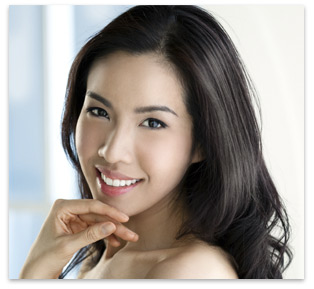 By Dr. Michael J. Wei, DDS –
Manhattan New York City
Cosmetic Dentist
Want to get perfectly straight teeth for a great new smile without wearing traditional "metal braces?" Clear Invisalign braces align your teeth faster than traditional metal braces and are less expensive, more comfortable, and virtually invisible.
Invisalign Are a Fast, Affordable, and "Invisible"
Alternative to Metal Braces.
How Invisalign Braces Work:
These videos will show the benefits of Invisalign braces.
You want to look your best, but if your smile's front teeth are misaligned, you may be considering braces. Invisalign braces are a popular new alternative to the "traditional" metal braces that use metal wires and bulky brackets which detract from your image.
Invisalign clear braces are faster, less expensive, more comfortable to wear, and are nearly invisible while you're wearing them.
To give you a straight smile you've always wanted without having to wear traditional metal braces, Dr. Wei uses a sophisticated new 3D imaging technology to get information about your teeth and bite.
Then, he will create your orthodontic plan for your smile with a computerized "blueprint" for constructing your Invisalign braces.
Finally, Dr. Wei sends the data for your clear braces to Invisalign where a custom series of acrylic aligners will be manufactured in a computerized machine.
You'll wear each aligner for about two weeks and then move on to the next set. Each set of aligners moves your teeth closer to the desired final outcome – a great new smile with perfectly aligned teeth! You'll need to visit Dr. Wei about every four to six weeks so that he can check your progress.

Invisalign braces generally take less time than traditional orthodontics to align your smile, with most patients undergoing Invisalign for about a year. The clear aligners make your "braces" practically invisible and they can be removed when you brush your teeth, eat or go out for special occasions. And best of all… no wires, bands, or adjustment visits are required!
Call us today at
212-982-4080

for a Free Consultation, Appointment, or for more information about our Invisalign Braces or Manhattan and New York City Cosmetic Dentistry Services

Find out why our patients love us. See what our happy patients have to say about our quality dental services and personalized dental care. Read our reviews online at

Google, Yelp, Citysearch, Insiderpages, SmileReminder, Facebook, and MyNYCCosmeticDenitst.
Why Choose Dr. Wei?
A Proven Dentist – Dr. Wei is one of Manhattan's top cosmetic dentists. Dr. Wei's cosmetic dentistry includes world-class laboratory support from the best labs in the world. Dr.Wei is the recipient of numerous awards and accolades.
High Success Rate – Dr. Wei has over 17 years of experience with dental services. Plus, Dr. Wei stands behind his work with a warranty.
Delivery Excellent Results – Dr. Wei has first class technicians and world-class laboratory support. Dr. Wei works very closely with his master dental technicians to ensure you get the best results. Dr. Wei offers the very best quality dental care available.
Easy Financing Available with No Financial Surprises – All financial arrangements are done at our dental office and there will no surprises that cost you more. No hidden costs and no additions after your treatment plan is confirmed and treatment begins.
Fully Warranted – – Dr. Wei will take care of any issues from start to finish. On the rare occasion that a problem should occur, Dr. Wei will fix the problem promptly with no additional fees.
There is usually a follow-up visit for final adjustments, and to review instructions for care of your new smile. Cosmetic dentistry provides a beautiful new smile and last for years and years.
Call us for an appointment:
212-982-4080