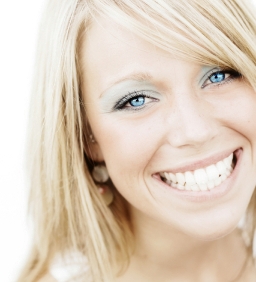 Versatile and natural-looking, porcelain veneers are a durable, long-lasting cosmetic dentistry solution to a wide range of aesthetic smile complaints. Veneers have the power to transform your appearance immediately, making you look younger, healthier, and happier at the same time. Learn more about this popular dental solution in this porcelain veneers FAQ.
What problems are corrected by porcelain veneers?
Porcelain veneers serve the same purpose no matter who opts for this cosmetic dentistry solution: They utterly transform your smile and appearance. One of the greatest benefits of veneers is that they eliminate the need to have multiple cosmetic dentistry treatments done at one time. Veneers are able to correct several issues at once, including:
Chipped teeth
Superficially cracked teeth
Stained teeth
Short teeth
Gaps between teeth
Worn teeth
Discolored teeth
Misaligned teeth
Oddly shaped teeth
Uneven teeth
Porcelain veneers are a sought-after cosmetic dentistry treatment for their ability to correct several problems at once, limiting your time in the dentist's chair and eliminating the need for you to invest in multiple cosmetic dentistry procedures
How long does it take to get porcelain veneers?
Typically, it takes about two normal visits to your Manhattan cosmetic dentist to complete the porcelain veneer procedure. The first appointment is for preparation and the second appointment involves the actual application of the veneers. Where transformative cosmetic dentistry is concerned, two dental appointments is a small portion of your time when the result is a long-lasting, white, straight, stunning smile.
How are porcelain veneers applied to teeth?
During your first visit to the dentist for porcelain veneer treatment, your original teeth are minimally reshaped and an impression will be taken of your teeth so a mold can be created. This mold will then be sent to the dental lab so that your customized porcelain veneers can be constructed. Dr. Wei gently shapes and fits their teeth for the temporary veneers which they will wear for about 2 weeks. This unique step allows patients to test drive their new improved smile. After wearing the temporary veneers, the patient returns a day or two later to provide feedback on the look and fit of their temp. Using this feedback, Dr. Wei can make changes to your smile before the permanent veneers are bonded to the teeth. It usually takes 2 weeks for the veneers to be created and returned to your dental office.
During your next appointment, the temp veneers are removed and the porcelain veneers will be temporarily placed on your teeth to determine that they are the right shape, size, translucency, and color. In other words, do the veneers look good and do they look natural? Once you and your dentist have confirmed that the veneers are just right, they will be bonded to the front surface of each individual tooth with a tooth-colored cement.
In order for the veneers to fit properly, your natural teeth must be prepped. This step often includes a cleaning and light sanding of the enamel. After the veneers are bonded in place, they are further shaped so that the final look is flattering and natural. The final steps in the veneer process are to permanently bond the veneers to your teeth – this is done using a special curing light –to confirm that your new smile is comfortable, and to ensure that your bite is just right.
Why is translucency important in porcelain veneers?
The most natural-looking veneers are made by master dental technicians who take translucency into account. Natural teeth reflect light. They are not opaque. Teeth that do not have variations in color and translucency look fake. It's so important to see a Manhattan cosmetic dentist who has years of experience in placing porcelain veneers and who recognizes the necessity of achieving success in the details.
What are the benefits of porcelain veneers?
Porcelain veneers are one of the most popular cosmetic dentistry procedures, not only because they transform smiles so dramatically, beautifully, and naturally, but because this solution is so versatile. You can have a number of aesthetic complaints about your teeth – cracks, chips, short teeth, stained teeth, discolored teeth, broken teeth, gapped teeth, and more – and the one cosmetic dentistry procedure that can correct or eliminate all of these complaints are porcelain veneers. Being able to correct multiple problems at one time is a bit of magic reserved for porcelain veneers alone.
There are also benefits to porcelain veneers that go beyond the physical. Knowing that your smile looks and feels amazing and is in great condition will improve your self-confidence. This emotional and mental boost can directly impact your life professionally and personally. Looking better, and believing in yourself more than ever before, can find you skipping confidently down the road of love, climbing more easily up the corporate ladder, and looking the part all the while.
A new smile is powerful for your own self-perception and for how others perceive you. Porcelain veneers will want to make you smile more, which will make you look and feel happier, while also giving others the impression that you are healthy, intelligent, affluent, and important. Veneers are one cosmetic dentistry, but the benefits are almost immeasurable.
How do I know that veneers will look right on me?
Whether you opt for porcelain veneers or Lumineers, your Manhattan cosmetic dentist Dr.Wei takes into account your skin tone, tooth size, tooth shape, tooth color, age, facial features, bone structure, face shape and facial symmetry when designing the ideal cosmetic dentistry enhancement. Every element of your treatment is carefully crafted to complement your appearance and make your smile and your new teeth look completely natural.
Are there different types of veneers?
Lithium Disilicate or feldspathic porcelain veneers are the most common type of veneers. Dental porcelain is extremely thin, almost like glass. The highest-quality porcelain mimics the variations in color that are found within natural tooth enamel, while also allowing the porcelain to reflect the light just like healthy tooth enamel does. This creates the desired natural look rather than an obvious, "I've had my teeth done" appearance. The incredibly thin ceramic of the veneers helps make them comfortable and easy to custom-fit over your natural teeth.
Cerinate Lumineers have become a popular alternative to porcelain veneers. They utilize contact-lens-thin porcelain "shells" that are adhered to the front of your teeth. The major difference between veneers and Lumineers is that Lumineers are a non-invasive, pain-free option. You get the same amazing smile makeover result without extensive prep work or removal of tooth enamel.
How long do porcelain veneers last?
With good at-home care – including brushing and flossing daily – and by keeping up with your preventive care dental visits twice a year, your porcelain veneers can last for decades. The strength of porcelain veneers, even though they are so thin, is undeniable. Veneers are incredibly strong and chip-resistant. This cosmetic dentistry solution is incredibly popular for people whose natural teeth have been weakened in some way, whether by old or broken fillings or even age. Veneers strengthen teeth and give them longevity.
How do I clean my veneers?
No special tools are necessary for maintaining your veneers or Lumineers. Treat them just as you would your natural teeth by brushing twice a day and flossing once a day and seeing your dentist regularly. If you take good care of your veneers, they will do amazing work for you.
Will it be easy to get used to my porcelain veneers?
There should truly be no adjustment period when you have veneers or Lumineers put in place. (Though you may find yourself lingering longer in front of the mirror to admire yourself.) The goal is for veneers to look and feel natural. You should be able to eat and speak without any concerns about the integrity or functionality of your teeth. Your appearance will be so dramatically improved by the veneers that your confidence will be heightened as well. Eventually, you will forget that you ever had teeth different from the look your veneers have created.
Will porcelain veneers make me look like a different person?
If you're concerned that veneers are going to make you look utterly unrecognizable, don't be worried. What veneers will do is transform you so amazingly that people will wonder what you did to make yourself look so good. Veneers are truly able to take years off of your appearance. Some of the most welcome side effects of veneers are their ability to slightly plump out your lips and eliminate fine lines around the mouth. You'll look different, but only because you look like the best version of yourself.
Do you want to know more about Manhattan porcelain veneers?
Ask Dr. Michael J. Wei all of your questions about porcelain veneers, Lumineers, and cosmetic dentistry. Make your appointment today and find out what treatment is right for you.
To find out why many patients love and choose Dr. Wei click on the following link: