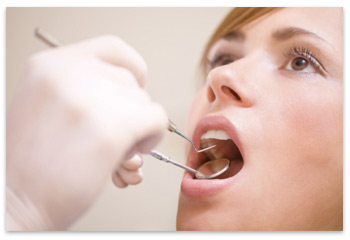 By Dr. Michael J. Wei, DDS – Manhattan New York City Dentist
Maintain healthy teeth and gums with Dr. Wei – Manhattan Dentist
Routine dental checkups provide an opportunity for you get your teeth and gums cleaned to prevent cavities, plaque build-up and disease. Plus, regular teeth cleanings give you a brighter, whiter smile and eliminate gum decay or disease to maintain healthy teeth and gums.
Advantages of Regular Dental Check-Ups and Teeth Cleanings:
Dr. Wei encourages patients to book dental check-ups and hygiene visits every six months. By discovering any problems early, we can usually correct any issues with your teeth and gums conservatively, effectively and for much less than if you let potential problems go unchecked for too long.
During your dental check-up, Dr. Wei will inspect your teeth and gums and give you tips for effective brushing and flossing and then answer your questions about your homecare routine. To clean your teeth, we will gently remove plaque and polish your teeth to a silky finish.
Then Dr. Wei will screen for tooth and gum diseases and oral problems that can escalate into serious issues if left untreated. These include oral cancer, gum disease, tooth decay, malocclusion, and faulty dental work. If we find early-stage gum disease (gingivitis) or advanced gum disease (periodontitis), we will recommend periodontal therapy.
And finally, Dr. Wei's dental team will take X-rays and digital photos to help determine any underlying issues that need to be addressed. We can also discuss

cosmetic dentistry enhancements

if you are interested in improving the appearance of your smile.
Call us today at

212-982-4080

for a Consultation, Appointment, or for more information about our Dental Check-Ups or Manhattan and New York City Dentistry Services
To find out why many patients love and choose Dr. Wei click on the following link:
Find out why our patients love us. See what our happy patients have to say about our quality dental services and personalized dental care. Read our reviews online at
Google, Yelp, and SmileReminder.