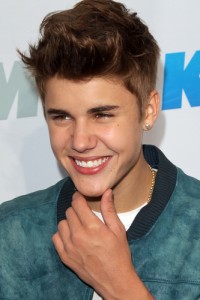 Celebrities aren't the only people who are allowed to have flawless smiles. It's also important for you to know that most of these famous folks weren't born with such perfect DNA. The gorgeous teeth you see on your favorite superstars are, much of the time, created with porcelain veneers. Without paparazzi photographic evidence, you'd never know these famous names have even had cosmetic dental work done much of the time because their new smiles look so natural. You too can have a smile that makes you look like a celeb, like a CEO, like the very best version of yourself. Porcelain veneers are one of the most popular and versatile cosmetic dentistry solutions. Find out if you're a candidate for porcelain veneers.
Problems Fixed By Porcelain Veneers
A comprehensive cosmetic dentistry treatment, porcelain veneers are able to correct or hide a great number of aesthetic dental complaints, such as:
Chips
Discoloration
Gaps
Imperfections
Long teeth
Misalignment
Short teeth
Stains
Surface cracks
Unevenly sized teeth
Wide spacing
Worn enamel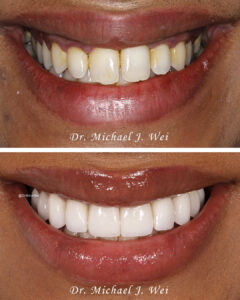 Whether you have one or several of these problems or concerns, porcelain veneers may be just the right solution to give you the smile makeover you've long envisioned.
Evaluating Your Teeth
Before you make any steps toward getting your own porcelain veneers, your Manhattan cosmetic dentist will evaluate your mouth, teeth, gums, and bite to see how well the procedure would work for you. One of the most important characteristics of a good candidate for porcelain veneers is for the patient to be free of gum disease. You need a healthy foundation in your mouth for cosmetic dentistry procedures to be successful. If your oral health is in good condition, there is almost nothing stopping you from going after the porcelain veneer-modified smile you want.
This being said, it is important to discuss all the cosmetic dentistry options available to you, especially if you're living with one or more of the above-mentioned complaints. It's good to know that there are a variety of cosmetic dentistry and restorative dentistry options that can be part of your customized smile makeover. Veneers are amazingly life-changing and, ideally, will end up being the very best choice for you.
Customizing Your Smile Makeover with Porcelain Veneers
Porcelain veneers, done correctly, make your smile look stunning and natural. Veneers are not one-size-fits-all. Porcelain veneers are custom-designed to fit you specifically, to complement your features, to look right in your mouth, and to make you appear as though you've been living with these teeth forever.
Veneers should flatter and enhance your appearance. You want your teeth to look spectacular, but you don't necessarily want to draw attention to your smile or have a face that screams, "I got my teeth done!" Veneers offer a subtle and natural-looking change that will have people wondering what you did to suddenly look younger, happier, healthier, and just better.
Because veneers are a long-term solution, you can trust that your veneers will be incredibly durable. Bonded to the front of your natural teeth to cover up any unsightly marks or imperfections, veneers are incredibly thin and unnoticeable so that your smile looks and feels authentic. Except with veneers you don't have to worry about the same problems you may have had in the past – veneers are stain-resistant and incredibly strong. With the proper care, your veneers can last for decades.
Discover Whether You Are a Good Candidate for Porcelain Veneers
Cosmetic dentistry is a very personal choice, and it is not one that should be entered into lightly. Dr. Michael J. Wei is the Manhattan cosmetic dentist who will discuss all the possible options with you for transforming your smile, from veneers to Lumineers and more. Porcelain veneers can often be completed in just two visits to the dentist, which means your smile makeover is just around the corner. Contact NYC cosmetic dentist Dr. Wei today to make an appointment.
To find out why many patients love and choose Dr. Wei click on the following link: