By Dr. Michael J. Wei, DDS –
Manhattan New York City Restorative Dentist
Everyone gets cavities. Today's modern restorative dentistry techniques allow you to get your teeth repaired without unsightly or toxic metal amalgam fillings.
Tooth-colored fillings use strong, durable tooth-colored composite resins which look like your natural teeth and provide you with an attractive smile.
Mercury-Free Dentistry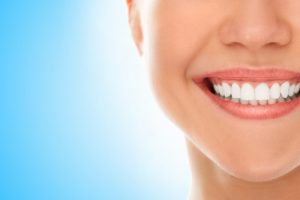 A material known as amalgam is commonly used by dentists to fill cavities and decayed teeth. Unfortunately, amalgam is partially composed of mercury – a toxic material that research has proven to be harmful to the body, even at minimal levels of exposure. Additionally, mercury is responsible for the abnormal, metallic coloring of traditional dental fillings, and also requires an extensive filtration process before it can be disposed of properly.
We are proud to say that Dr. Wei and our experienced staff practices mercury-free dentistry. Every treatment and procedure we offer utilizes mercury-free materials designed with patient safety in mind. Our tooth-colored fillings are composed of strong composite materials that provide added support and protection for your teeth, as well as a more natural-looking color that is barely detectable on the treated tooth. Ultimately, our mercury-free techniques offer you the highest degree of safety without sacrificing results.

Advantages of Tooth-Colored Fillings:
Tooth colored fillings can be used to repair badly decayed teeth which are causing you pain and making it embarrassing to smile.
The composite resin used in tooth colored fillings will be matched to your smile's color making your teeth look completely natural.
After Dr. Wei places the composite resin into the hole left by the cavity,a cool light will be used to harden or "cure" the resin. Then Dr. Wei sculpts the resin to the correct shape of your tooth for optimal appearance and bite. Then Dr Wei polishes it to a healthy shine to look exactly like your natural tooth.
A painless procedure – Dr. Wei's sedation or "sleep" dentistry services will virtually eliminate pain, stress, and anxiety during your tooth-colored filling procedure.
Before & After
Daniel was concerned about the health of his teeth and uneven smile. He wanted a brand new smile because he had stained dark teeth and old crowns showed a dark line at the gums. We were able to give him the straight, bright, and white smile he wanted.
Problems
Stained Dark Teeth
Uneven Smile
Worn-Out Smile
Old Porcelain Crowns
Old Silver Fillings
Cavities
Solutions
8 Porcelain Veneers
2 Porcelain Crowns
Tooth-Colored Fillings
Teeth Whitening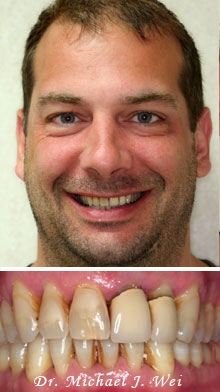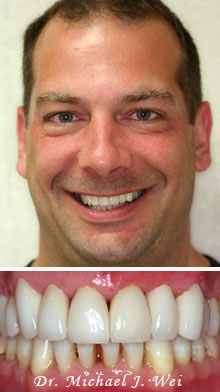 Slide the blue tab to the left or right to view the before and after images.
Call us today at 
212-982-4080

for a Consultation, Appointment, or for more information about our Tooth-Colored Fillings or Manhattan and New York City Restorative Dentistry Services

To find out why many patients love and choose Dr. Wei click on the following link:

Find out why our patients love us. See what our happy patients have to say about our quality dental services and personalized dental care. Read our reviews online at

Google, Yelp, and SmileReminder.