By Dr. Michael J. Wei, DDS – Manhattan New York City Cosmetic Dentist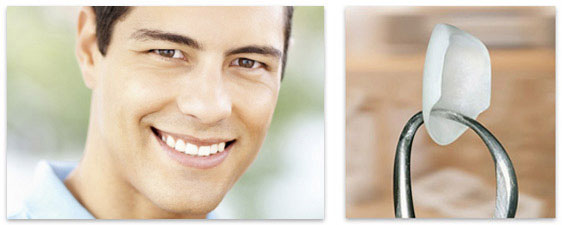 Cerinate Lumineers are the gentle alternative to porcelain veneers
Do you want a flawless, white, straight, gorgeous smile? You may be aware that porcelain veneers can help you achieve that kind of perfection. Are you aware that there is a gentler, non-invasive option to veneers?
Cerinate Lumineers offer the same kind of amazing results as veneers, and the path to smile success is far less daunting.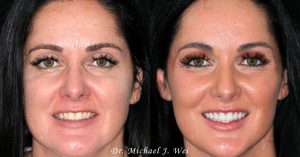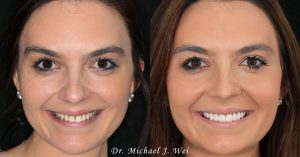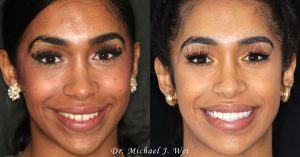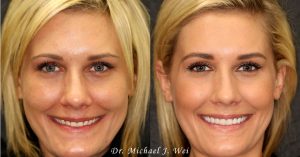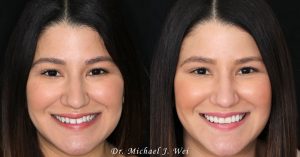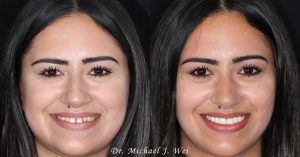 Comparing Cerinate Lumineers and No Prep Porcelain Veneers
Just like porcelain veneers, Lumineers by Cerinate are made of contact-lens-thin porcelain shells or shields that are permanently adhered to the front of each individual tooth to repair your smile. The amazing technology that is behind Lumineers by Cerinate eliminates the need for your cosmetic dentist to shave down teeth so that the porcelain shells fit properly. The ultra-thin Lumineers are incredibly strong and transformative, and they can last up to 25 years with no discoloration. The Lumineers are intended to repair, straighten, lengthen, and shape your teeth to create a stunning smile.
Why would someone choose Lumineers over veneers? Why would someone choose veneers over Lumineers? The benefits of both cosmetic dentistry procedures run parallel to each other. In most cases, the decision will be made based on the kind of condition your teeth are currently in, your willingness to endure the procedure, and your budget.
Ultimately, what Cerinate Lumineers and porcelain veneers both offer is a brand new smile. You will have a strong, amazing smile that looks natural, and makes you look younger, healthier, happier, and even smarter and wealthier.
What Problems Do Lumineers Fix?
Lumineers are handcrafted, extremely thin veneers that are used to fix the same cosmetic problems as porcelain veneers. These problems can include teeth that are:
Broken
Gapped
Uneven
Chipped
Misaligned
Short
Misshapen
Crowded
Stained
While a great number of cosmetic dentistry and restorative dentistry procedures can repair the problems listed above – such as teeth whitening for stains, Invisalign for misalignment, porcelain crowns for broken teeth – Lumineers are an amazingly versatile cosmetic dentistry treatment that can fix multiple problems at once. There is a reason Lumineers (and porcelain veneers) are so popular: They repair the cosmetic issues you dislike all at once, and you walk away from one cosmetic dentistry treatment with a satisfying smile makeover.
Are Lumineers the Right Smile Makeover Choice for You?
Your Manhattan cosmetic dentist will inform you about the entire Lumineers procedure, how long it will take, and what you can expect. From there, he will answer all of your questions so that, together, you can make the best decision for your oral health. Sensitive patients in particular are drawn to Lumineers because they offer the same life-changing results as porcelain veneers without grinding down large amounts of tooth enamel.
Before applying Lumineers, Dr. Wei will consider your existing dentition and bite, as well as your skin tone, features, and face shape, so that the perfect Lumineers can be customized just for you. Every set of Lumineers is designed to complement an individual patient's smile and your overall appearance – there is no "one size fits all" when it comes to cosmetic dentistry. The shape, shade, and size of your Lumineers will be made for you and your unique self.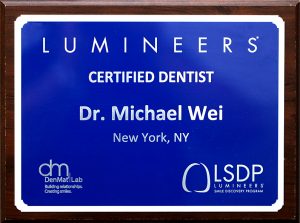 If you've found yourself returning time and time again to the same photos of flawless celebrity smiles, bring those photos to your dental visit. Dr. Wei will advise you on the attributes that will look best for your new smile. You too can look just like a superstar with teeth so beautiful and natural-looking people will wonder how you got so genetically lucky.
Above all, Lumineers are pain-free and non-invasive. As cosmetic dentistry treatments go, you can't get more bang for your buck – an incredible smile makeover that corrects a host of problems and requires no discomfort on your part.
More Information About Lumineers

This video shows the benefits of Cerinate Lumineers
Case 3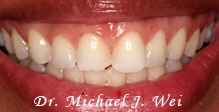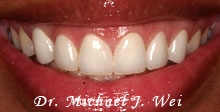 Problems
Chipped Teeth
Cavities
Misalignment of Teeth
Solutions
6 Cerinate Lumineers
Tooth-Colored Fillings
Call us today at

212-982-4080

for a Consultation, Appointment, for for more information about our Cerinate Lumineers or Manhattan and New York City Cosmetic Dentistry Services
Find out why our patients love us. See what our happy patients have to say about our quality dental services and personalized dental care. Read our reviews online at
Google, Yelp, and SmileReminder.
Why Choose Dr. Wei?
A Proven Dentist – Dr. Wei is one of Manhattan's top cosmetic dentists. Dr. Wei's cosmetic dentistry includes world-class laboratory support from the best labs in the world. Dr.Wei is the recipient of numerous awards and accolades.
High Success Rate – Dr. Wei has over 20 years of experience with dental services. Plus, Dr. Wei stands behind his work with a warranty.
Delivery Excellent Results – Dr. Wei has first class technicians and world-class laboratory support. Dr. Wei works very closely with his master dental technicians to ensure you get the best results. Dr. Wei offers the very best quality dental care available.
Easy Financing Available with No Financial Surprises – All financial arrangements are done at our dental office and there will no surprises that cost you more. No hidden costs and no additions after your treatment plan is confirmed and treatment begins.
Fully Warranted – – Dr. Wei will take care of any issues from start to finish. On the rare occasion that a problem should occur, Dr. Wei will fix the problem promptly with no additional fees.
There is usually a follow-up visit for final adjustments, and to review instructions for care of your new smile. Cosmetic dentistry provides a beautiful new smile and last for years and years.
Call us for an appointment:
212-982-4080