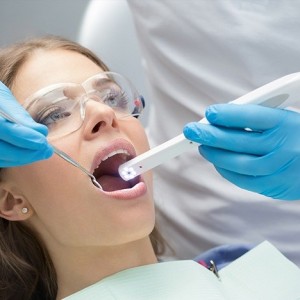 The health and safety of our patients and staff is our top priority. Our in-office safety policies are aligned with the latest guidelines issued by the CDC and local government officials related to COVID-19.
New safety policies for patients
Patients undergo screening questions and receive comprehensive instructions about our new policies prior to their appointment.
Patients are instructed to come to the office wearing a mask.
Patient temperatures are checked via touchless forehead scanners upon arrival to the office.
We have reorganized our offices to maximize social distancing and cleanliness, and we have altered workflows to allow patients to wait outside until their exam room is ready. Patients are contacted via text message or phone call when the provider is ready for the visit to begin.
We are asking for patients to arrive at their appointment alone. For children and adult patients who require a caretaker, one adult may accompany the patient.
Patients who are sick or have COVID-19 symptoms will be rescheduled.
Patients pre-rinse with hydrogen peroxide 1.5% for 60 seconds
Office is cleaned and disinfected frequently throughout the day.
New safety policies for office & staff
All of our staff have completed training on all new workflows and infection prevention measures.
All of our clinical staff are wearing appropriate personal protective equipment (PPE) during patient encounters to include masks and eye protection.
Our exam rooms are sanitized before and after every patient visit.

All Dr. Michael J. Wei, DDS team members are screened for symptoms and/or fever daily prior to coming to work.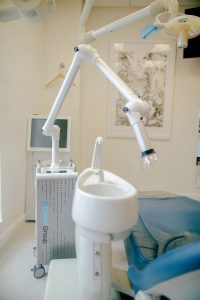 Additional Safety Measures
We installed plexiglass in the front desk area. We have Jade air purification systems throughout the entire office. We will be using  CAS-100 chairside aerosol suction unit when performing dentistry. It prevents airborne contamination and reduces risk of infection. Also, our staff will be wearing appropriate PPE when seeing patients.
Jade Surgically Clean Air Purifier
Surgically Clean Air's JADE Air Purifier is a Medical Grade Air System that is One of the Most Advanced on the Market. Surgically Clean Air's purifiers use multi-stage air purifying technologies that work together to clean, purify and re-energize the indoor air. The six (6) stage filtration system captures dust particles, pollen, volatile organic chemicals (VOCs), gases, mold, allergens, viruses, odors (like formaldehyde and smoke), bio-aerosols, and many other pollutants that are found in the inside air in workplaces. The negative ion generator makes indoor feel more pure, clean and energized to help combat fatigue. For an air purifier to deliver its benefits throughout the indoor space it needs to move large volumes of air through its filtration system effectively without impacting those people that are closest to it or being too loud.
CAS 100 – Chairside Aerosol Suction Unit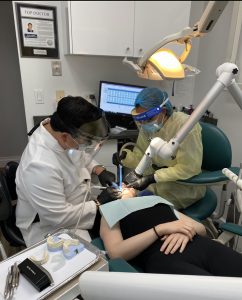 The CAS 100's large air flow volume, strong air pressure, and powerful motor work together to provide you with the best chairside aerosol suction unit on the market. One of the strongest air pressure and air flow on the market, the CAS-100 is the most effective way to reduce the aerosols and particles in our office. It prevents airborne contamination and reduces risk of infection. This brings peace of mind to doctors, staff, and most importantly to our patients.