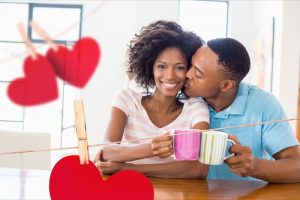 There are plenty of reasons people don't have chemistry, but your teeth shouldn't be one of them. Kissing is a universal sign of love and affection. If no one is lining up to pucker up with you, cosmetic dentistry can repair your smile and give you the charm and sex appeal you need to encourage your crush to go in for the kiss.
Confident Smiles Are Kissable Smiles
Confidence comes from many sources. Knowing that your smile is in good shape can only improve self-esteem, while an unhealthy-looking, broken-down smile can damage how positively you think of yourself. If your smile doesn't turn off potential matches, your lack of belief in your own attractiveness certainly will.
How do you eliminate this negativity? See your New York City cosmetic dentist. Changing your smile can truly transform your entire appearance, and your willingness to believe you are kissable and lovable. When you're proud of your teeth, you will smile more. Ways to get there:
The one-stop kiss shop: Porcelain veneers and Lumineers can give you straight, white teeth and hide all manner of problems, from chipped teeth to stained teeth. If you only want to invest in one cosmetic dentistry procedure, this is the mother of them all.
The lunchtime smile boost: Professional teeth whitening is revolutionary. Even if your teeth are crooked, a one-hour whitening treatment will make your teeth up to eight shades whiter. Say buh-bye to stained and dingy-looking teeth and hello to plenty of kisses.
The you-will-laugh-again repair: Don't underestimate the power of subtlety. Not only does exchanging your amalgam fillings for tooth-colored fillings make your mouth healthier, the natural appearance of the fillings blends in with your tooth enamel. No one will ever know you had a filling done, so laugh away, and attract others with your smile.
Improve the Kissing Zone
Besides the obvious improvement to the appearance of your smile, certain types of cosmetic dentistry can enhance the rest of your appearance.
Always wanted poutier lips? Porcelain veneers and Lumineers are incredibly thin, but because they are bonded to the surface of your tooth enamel, they create a natural-looking and permanent volumizer. The veneers are shaped and extended so they flatter your appearance and allow your lips to sit differently on your teeth.
Additional perk: Veneers and Lumineers can help fill out some of the pesky fine lines and wrinkles that settle around your mouth.
The result? Fuller-looking, kissable lips.
Pucker Up with a Great Smile
Ultimately, the key to making yourself more kissable is to have a smile that you love and teeth you are proud of. You'll not only look better, you will speak better, eat with confidence, and smile without worrying that people are judging your smile.
If you want to improve yourself, make yourself more attractive and more kissable, schedule an appointment with Dr. Michael J. Wei, NYC cosmetic dentist, to discuss your customized smile makeover.