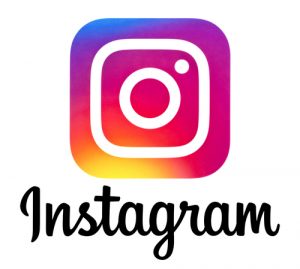 Everyone can be a celebrity on Instagram, but you'll be an even bigger celeb when you have a gorgeous smile created by @DrMikeWei. With over 74,000 Instagram followers, it's clear that this Manhattan cosmetic dentist knows what he's doing when it comes to the important business of smiles. Everyone wants to envision themselves as a VIP with a gleaming white, flawless smile – now you can too when you follow @DrMikeWei.
The @DrMikeWei Instagram Smile Gallery
The Smile Gallery on Dr. Wei's website is one of his most popular pages. Now, it's just as easy to view these before-and-after transformations on Dr. Wei's Instagram page. It is stunning to see the teeth people had before they got a smile makeover – and how amazing their smiles look afterward.
Along with the photographic evidence of smile success, there are descriptions that explain what the patient disliked about their teeth, what they wanted to fix, and how Dr. Wei addressed each issue. He has transformed thousands of lives with customized smile makeovers that include procedures like:
Veneers: From traditional porcelain veneers to Microthin veneers, Dr. Wei works meticulously to deliver veneers that are customized in size, shape, color, and length so they are symmetrical and create a flawless, natural-looking smile.
Teeth whitening: There is no faster way to get a bright, white smile. Your teeth don't even need to be perfect to qualify, they just need to be healthy. White teeth create the illusion of perfection and give you a megawatt smile.
Cosmetic tooth bonding: Quick and non-invasive, dental bonding is an amazing way to get rid of the things you dislike about your smile, from minor damage to tooth stains to a chipped tooth.
Laser recontouring: Dislike your gummy smile? Laser gum recontouring is a careful procedure that whisks away excess gum tissue and reveals more tooth enamel so your smile is bigger and brighter. It's often accompanied by a porcelain veneer procedure for a powerful smile makeover.
Start Your Smile Makeover Journey on Instagram
You can find just about anything on Instagram, but if you're in the market for a new smile, one of the best pages you can follow is @DrMikeWei. His Insta is full of:
Finished smile makeovers – before and after
Photos of satisfied patients who tag Dr. Wei in their posts
Patient reviews
More about Dr. Wei
Details about cosmetic dentistry procedures
Follow @DrMikeWei on Instagram and get to know him, his Midtown Manhattan cosmetic dentistry practice, and his specialties. Like and save your favorite photos, so you can start building the kind of new smile you envision for yourself. You will see through his posts that all things really are possible in cosmetic dentistry. You'll be in capable, experienced hands with Dr. Wei.
When you're ready, submit a Smile Virtual request with your photo and receive a personalized video message from Dr. Wei that describes the smile makeover solutions that are right for you. If you're ready to start working on your VIP smile now, schedule an in-person consultation to get your new smile, one that will always be Instagram ready.