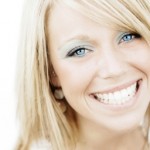 So many celebrities flash sparkling white smiles you can't help but wonder if genetics was truly that kind to them. It's unlikely… which should give you great hope. You too can have a beautiful, natural-looking, celeb-quality grin with the right cosmetic dentistry.
Celebrities who make over their smiles with porcelain veneers may suddenly be named to a certain "Most Beautiful" list or find the job offers rolling in – think Ben Affleck, Zac Efron, Catherine Zeta-Jones, and even George Clooney. You don't have to be in the entertainment business to benefit from a smile makeover. Whatever your field, renewing your smile can truly open doors for you and allow you to make a memorable first impression (for all the right reasons) in a job interview, networking function, conference, or client meeting.
From wallflower to social butterfly
Do your stained, cracked, or chipped teeth make you reluctant to smile? Are some of your teeth disproportionate to the rest of your smile, too prominent or too big? Being dissatisfied with or embarrassed by your smile is enough to dampen your self-confidence and negatively affect every aspect of your life, both professional and personal. So what's the solution?
Porcelain veneers are thin shells of handcrafted dental porcelain that are fitted over your teeth to take the place of chipped teeth, gaps, or stained teeth, and solve the problem of misalignment. But this isn't a one-size-fits-all solution. Porcelain veneers are customized to complement and flatter the shape of your face and skin tone. The idea is to have a beautiful smile that looks amazing but that isn't incongruous with the rest of your appearance. And this is a smile makeover that won't drag on for months or years. You can drastically alter your smile for the better in as few as two visits.
For those with sensitive smiles
If you want that white smile but you fear the pain of any dental procedure, consider the popular alternative to porcelain veneers – Cerinate Lumineers. Lumineers can give you the same, beautiful, natural-looking smile as porcelain veneers, but instead of having your teeth shaped and altered before veneers are placed, lumineers are a pain-free, non-invasive option. Thin, handcrafted "shells" or "covers" are placed over your teeth to make them brighter and even straighter.
Similar to veneers, the placement of lumineers comes after your cosmetic dentist considers your overall appearance and determines what type of design is best for you to enhance your features, face shape, and coloring. Learn more about Cerinate Lumineers in this video
You can survive a visit to the dentist
If you are squeamish about spending time in the dentist's chair or if you fear the pain that dental procedures may cause, you'll want to consider sedation dentistry options to help you make it through the cosmetic dentistry procedure of your choice. Sedation dentistry is available as a pain-free shot, laughing gas, or oral medication.
Our office has been designed to make you comfortable because we understand the anxiety that a trip to the dentist can create for many people. In our treatment room you can plug in and zone out with noise-cancelling headphones or watch a movie for the ultimate diversion. Aromatic candles, a warm neck pillow, and scented towels will train your mind to believe that you're at a spa, not the dentist's office – relaxation will come easy with these amenities plus sedation dentistry. And before you know it, you'll have that coveted new smile.
Make your smile makeover a reality
You can have the same beautiful, white, natural-looking smile as your favorite celebrity when you opt for veneers or lumineers. Contact Dr. Michael J. Wei in his Manhattan cosmetic dentistry office to schedule your complimentary smile design consultation and determine which cosmetic dentistry treatment is best for your smile.