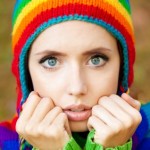 Are you missing teeth because of a sports injury, car accident, or simple clumsiness? You're probably worried about noticeable cosmetic dentistry repairs. Are you dealing with the embarrassment of less-than-reliable dentures? Have you long had missing teeth but resigned yourself to the belief that there is no ideal solution to close the spaces in your smile? Know this: You can have a beautiful, natural-looking smile of strong, secure teeth. It's time to learn about dental implants.
These Aren't Your Grandmother's Dentures…
In fact, dental implants are about as far as you can get from the adhesives and unpredictability of dentures. Dental implants are a sophisticated restorative dentistry solution that have become a popular way of permanently fixing missing teeth – and for good reason.
While the dental implants do their job of eliminating the gaps in your smile, they also offer structural support for your jaw. This means you can bite and chew food again without worrying about the integrity of your teeth – and whether or not they're going to stay put while you eat. Dental implants can also stop bone deterioration and additional tooth loss because their placement leaves your adjacent teeth uncompromised and well-supported.
Dental implants can even offer an amazing enhancement to your overall appearance – because your smile is properly reinforced, dental implants have been known to preserve (or recapture) a more youthful appearance.
What Exactly Is a Dental Implant?
There are two main components in a dental implant. The implant itself is a small, man-made "root" that is placed in the jawbone. The second part of the implant is the accompanying new tooth (or set of teeth) which is custom-made and attached to the implant.
Though the procedure may sound technical, the result is far from robotic or unnatural. Dental implants are comfortable and people who receive a smile makeover that includes dental implants quickly feel like their replacement teeth have always been there.
Should You Choose Dental Implants?
While there are any number of reasons why people have missing teeth, there are three very specific reasons why people choose dental implants as their cosmetic dentistry solution: They want to eliminate the need for a partial denture or a removable denture; they need to replace one or more teeth; and they simply  long for a smile that is comfortable, secure, and natural.
Opting for dental implants is not a decision you can make on your own. It's important to consult with an experienced cosmetic dentist about the best restorative dentistry options for your teeth and smile. Contact Dr. Michael J. Wei in his Manhattan cosmetic dentistry office to schedule your complimentary smile design consultation.