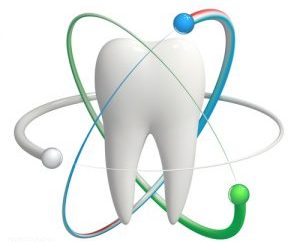 Dr. Michael J. Wei is focused on excellence in his field, and he has been recognized for this dedication to modern dentistry by Continental Who's Who through the "Dedicated to the Recognition of Excellence" Award. The Continental Who's Who memberships are limited to professionals who have demonstrated outstanding leadership and achievement in an occupation, industry or profession. Dr. Wei has shown exceptional commitment to his field of dentistry through not only his professional affiliations but in his pursuit of continuing education.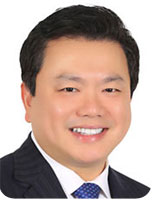 "I am so excited to be recognized by the Continental Who's Who "Dedicated to the Recognition of Excellence" Award," says Dr. Wei. "It is an honor and privilege to receive this award. I am very appreciative of this recognition and a big 'thank you' to everybody for your support!"
Midtown Manhattan dentist Dr. Michael J. Wei named America's Top Dentist for 2017 >>
A Reputation for Excellence in New York City Dentistry
As one of the most respected cosmetic dentists in New York City, Dr. Wei serves his patients with exceptional care, providing comprehensive dentistry services, including always-important dental cleanings, amazing smile makeovers, repairs for broken-down smiles, and so much more. He has established himself as an outstanding dentist among his peers, and is the Manhattan dentist people want to see.
In a metropolis like New York City, standing out is the key to getting ahead. As one patient of Dr. Wei's has said, "He does not want you to look anything but fabulous." All the positive testimonials about Dr. Wei and his Midtown Manhattan practice show that finding the right dentist to rely upon is the key to a lifetime of good dental health and an amazing-looking smile. With the focal point of your face customized to complement you at every turn, you can achieve the personal and professional success you desire.
Are you a candidate for porcelain veneers? >>
Dr. Wei Represents Artistry in Dentistry
Dr. Wei has set himself apart from other dentists by adopting innovative treatment methods – like minimally invasive Lumineers – and demanding nothing less than perfection. He is aware that many of his patients have anxiety about their smiles and visiting the dentist in general. Dr. Wei makes it as easy and comfortable as possible for patients to get the oral health care they need and want, offering benefits like sedation dentistry and headphones to help block out the present and sink into daydreams.
Each smile makeover procedure, whether it is cosmetic, restorative, or a combination of the two, is personalized to your needs. The treatments are carried out meticulously, with Dr. Wei treating every dental repair and creation as a miniature work of art that has earned his full attention and care.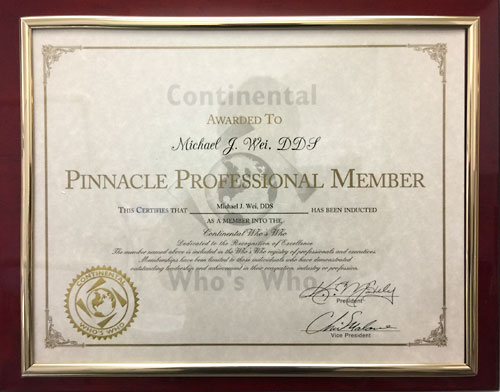 From dental implants to porcelain veneers, from teeth whitening to porcelain tooth crowns, Dr. Wei is known for creating smiles that look natural, feel comfortable, and are fully functional. You can go about your daily life with confidence and pride in your appearance – and this fact alone is an achievement in excellence.
Make your appointment with a determined and dedicated New York City dentist. Contact Dr. Michael J. Wei in Midtown Manhattan and get on the road to amazing oral health and a memorable smile.