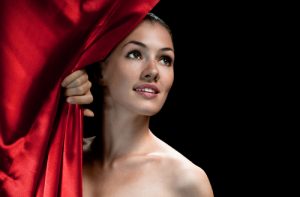 For people who are on Broadway, off-Broadway, off-off Broadway, or making their bones in community theatre, stage work implies an authentic, in-the-moment performance. It does not mean, however, that these talents are at liberty to ignore the appearance of their teeth. The players in Tony-worthy plays and musicals still pose for photos, do press, and, if they're lucky, get up on stage in front of a national audience to smile and accept a major award. If you act, is your smile ready for your big show?
Do You Have an Award-Winning Smile?
Whether you're trying to make it on stage, film, or anywhere else in the entertainment industry, your appearance is under scrutiny all the time. From head shots to auditions to networking events, your look is part of your resume, and that includes your smile, whether you're behind the scenes or right out front.
Some imperfections are desirable, depending on the role you covet, and some flaws can make you stand out in a bad way. There are plenty of actors and actresses who have found fame with imperfect teeth. Some celebs have made a name for themselves because of their flawed smiles or they have turned a "flaw" like gapped front teeth into the coveted accessory.
The perfect smile has a different definition for everyone. If your idea of perfection, however, is white, straight, bright, flawless teeth, it's time to talk smile makeover.
Get a Smile Worthy of a Tony
How you go about achieving your beautiful smile is up to you, but your NYC cosmetic dentist will have plenty of suggestions based on where your teeth are now and where you want them to be. Even if you're a struggling actor, investing in a smile makeover will pay dividends now and when you reach the top of your ladder.
If you have surface stains: Professional teeth-whitening is pretty much a no-brainer if you're show business. It's fast and easy to brighten up your tooth enamel with a one-hour, in-office professional whitening treatment.
If you have all kinds of cosmetic problems: Porcelain veneers are a comprehensive cosmetic dentistry solution. Cracks, chips, misshapen teeth, discoloration, misalignment, short teeth – they can all be concealed with veneers.
If you have crooked teeth: Maybe you shunned the braces as a teen, or you never really considered your crooked teeth a drawback. However, it's not just aesthetically that crooked teeth can hurt you. Jaw pain and recurring decay can plague you when you don't have straight teeth – and the last thing you want to do is miss out on rehearsals or auditions because you're at the dentist. Veneers or a course of Invisalign will get your teeth where they need to be.
Set the Stage for a Beautiful Smile
If you're a NYC actor, you need an experienced NYC dentist to help you achieve the smile makeover you want. Schedule an appointment with award-winning and esteemed cosmetic dentist Dr. Michael J. Wei at his Midtown Manhattan dental office on Madison Avenue, just a short walk from Broadway.