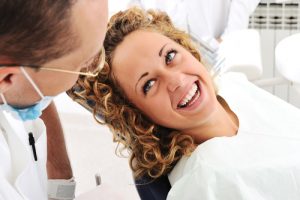 When you're looking for just the right NYC cosmetic dentist to create your smile makeover, fix your worn-out teeth, make a small upgrade, or give you a healthy smile, keep the following checklist in mind – and don't settle for anything less.
Experience
When you decide it's time to get a smile makeover, you want a NYC cosmetic dentist who has successfully treated his fair share of patients. Seeing every type of case, understanding all situations, relating to patients' concerns and hopes – these are the hallmarks of experienced dentists. You want a dental professional who is patient, understanding, empathetic, and prepared to handle any dental situation you put in front of him, whether your teeth are in great disrepair or need a small tweak.
Keep in mind too that experience isn't just about the number of years in practice – though that is very important – but also the willingness to keep learning. Continuing education should be a fixture in your Manhattan cosmetic dentist's career. Attendance at conferences, seminars, and workshops that focus on dental innovations and techniques is a must.
Options
Cosmetic dentists who offer only a few procedures at their practice can be great – they know their niche and stick to it. Relying on the expertise of a versatile dentist, however, is what most patients need. You want a dentist who can offer multiple solutions for one problem so, together, you can settle on the cosmetic or restorative dentistry procedure that is best for your dental needs, timeline, budget, and smile goals.
You don't want to be limited by a dentist's menu of offerings. The sky is the limit when you work with a Midtown cosmetic dentist who has created hundreds of smile makeovers of all shapes and sizes.
Artistry
Smile makeovers aren't one size fits all – each new smile should be unique to that patient. Choose a dentist who doesn't show the same smile makeovers in their smile gallery, but rather smiles that are nuanced and carefully created to be perfect but also different. Choose the dentist whose work is varied and anything but cookie-cutter.
You want the Midtown cosmetic dentist who guarantees that your new smile will be customized for you alone, so it flatters your face shape, skin tone, gender, age, and more. Whether you're undergoing one procedure or multiple procedures, an artistic eye is necessary to ensure that every change to your smile is flattering, natural-looking, and flawless.
There is no room for error in smile makeovers. It's OK to interview NYC cosmetic dentists until you settle on the doctor who won't settle for anything less than perfection.
Convenience
Location. Location. Location. Whether you live, work, or play in the city, you want your NYC cosmetic dentist to be conveniently located for all your obligations and activities. Midtown Manhattan is one of the best locations you can get. Schedule your appointment with Midtown cosmetic dentist, Dr. Michael J. Wei at his Madison Avenue dental office to talk teeth, smile makeovers, and the new you.