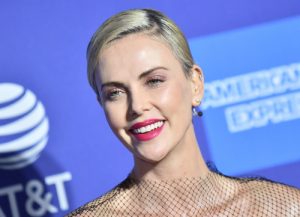 Oscar nominees believe in their own uniqueness, whether that means they have a perfect smile or not. Some of them take full advantage of the cosmetic dentistry options available to them and pursue a flawless, straight, white smile. Others embrace what dental DNA has given them and make it work. If you want a perfect smile, you can have it from your NYC cosmetic dentist – but it sure is fun to critique what the stars are sporting.
Best Actor: Adam Driver
Adam Driver is an odd bird in Hollywoodland. He doesn't have your typical leading man appearance, but that hasn't stopped him from achieving A-list status, thanks to some great roles and stellar acting, like he exhibited in Marriage Story. His teeth have kept him solidly in the ranks of your average-looking guy – in short, they're notable for how imperfect they are.
Small incisors, noticeable gaps, and less-than-bright-white teeth make up Driver's one-of-a-kind smile. A round of Invisalign or meticulous cosmetic tooth bonding are easy fixes that could alter his teeth dramatically.
Best Actress: Charlize Theron
Charlize Theron isn't afraid to alter her beauty to take on a role. Her Oscar-winning turn as serial killer Aileen Wuornos involved some serious bodily changes, including awful teeth. This awards season, she's turned heads as the doppelganger of journalist Megyn Kelly in Bombshell, showing off a carefully calibrated smirk.
Underneath that acting, however, is a gorgeous, perfect smile. Maybe she has porcelain veneers, maybe she doesn't. Maybe she had Invisalign, maybe she didn't. What Theron used to have was slightly overlapping and large front teeth, and now she's sporting a more uniform, white smile.
Best Supporting Actor: Brad Pitt
Is it finally Brad Pitt's time to win an Oscar? His turn as Cliff Booth in Once Upon a Time in Hollywood showed that his status as Hollywood heartthrob hasn't slipped a bit. Bottom line: He's a handsome dude, and his square-shaped, straight teeth just add to that masculinity.
Pitt's smile has been consistent since the world fell in love with him in Thelma & Louise, so maybe he really was born that beautiful. Or maybe he's had some excellent veneers or teeth whitening on his natural teeth.
Best Supporting Actress: Laura Dern
Laura Dern's teeth are not perfect, and it's just one more thing to love about this talented actress. She plays a charming but hard-hitting attorney in Marriage Story, and has reestablished herself on the small screen as one of the don't-mess-with-me moms in Monterey on HBO's Big Little Lies. She's talented and has created daunting characters who own the screen, perfect or imperfect. Her teeth are mostly straight, though they do lean in a bit. They're white but veneers could make them whiter and flawless.
Get an Oscar-Worth Smile Makeover in Manhattan
The Academy Awards might call Los Angeles home, but New York City is where some of the most notable smile makeovers are made. Find out more about what's possible for your smile, whether you're an actor or businessperson or anything in between. Schedule an appointment at Dr. Wei's Madison Avenue office in Midtown Manhattan for your consultation.