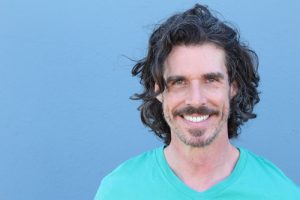 There are several type of porcelain veneers. Once you've decided you're ready to get a veneer-centric smile makeover, you must figure out which solution is right for you. It's not just what the upgrade is made of or looks like that influences the final decision though. There are three main factors that go into determining which veneers are right for you:
What problems you want to fix
Composition
The cosmetic dentist doing the procedure
The Cosmetic Problems You Want to Fix
Maybe your main motivation for considering veneers is to cover up tooth stains and discoloration. That's a good reason to consider this cosmetic dentistry treatment. Many people who are unable to undergo successful teeth whitening opt for veneers instead.
The color of your teeth under the veneers, however, makes a big difference in the type that's right for you. The thinner and more translucent a veneer is, the more your dentist must take into consideration existing enamel color and how they will blend together for the final look.
If you're interested in an innovative solution like Microthin veneers, you want to ensure that the dentist completing your procedure is adept at delivering perfect smiles with these super-thin pieces of porcelain. The balance is a delicate one and must be carefully calibrated so your teeth end up white, natural-looking, and flawless.
The Composition of the Veneers
While all veneers are designed to fit over the teeth and improve their overall appearance, every type has its own unique set of characteristics that makes it right or not right for you. What it usually comes down to is determining whether porcelain or composite veneers are your choice.
Lumineers, traditional veneers, and Microthin are all made with porcelain. They are incredibly durable, stain-resistant, natural-looking, and last for decades with proper care. They're made in a lab and carefully designed to create a beautiful smile.
Composite veneers are also effective at changing your smile, but they are very different than the porcelain kind. Made of strong composite resin, like that used for tooth fillings, composite veneers are less expensive than porcelain, run the risk of being bulky in the wrong hands, are susceptible to staining, and are made in the dental office.
Your preferences, needs, budget, lifestyle, and comfort level will all impact the final decision. Have as many conversations with your NYC cosmetic dentist as you need to get your smile makeover just right.
The Cosmetic Dentist Performing the Procedure
No matter what you settle on for your smile makeover, the most important ingredient in your upgrade is the cosmetic dentist who will be performing the dental work. Look through your dentist's online smile gallery to see before-and-after photos of patients. Become familiar with the quality of their work, their willingness to share their work, and the testimonials of satisfied patients.
Look into the awards they have received and the education and training they pursue. Who is active and engaged and prepared to deliver the kind of smile makeover you're really looking for?
Dr. Michael J. Wei, lauded Midtown Manhattan cosmetic dentist, is known for his perfectionism and dedication to recreating smiles that give patients confidence and new life. If you're ready to talk veneers and find out what type of procedure is right for your smile, contact Dr. Wei at his dental office or complete and online Smile Virtual video consultation.