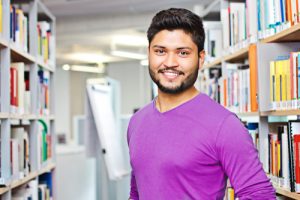 If you have made the decision to get porcelain veneers for your smile makeover, the next big decision is which type of veneers you will get. There are several kinds of veneers from which to choose, including conventional veneers, composite veneers, Microthin veneers, and prepless veneers. In this post, we will focus on prepless veneers – this procedure checks so many boxes for people who want to make a major smile change while still being conservative.
1. No major prep is required.
Every veneer procedure requires a small bit of prep, but prepless veneers need almost nothing in comparison to conventional veneers, which require that tooth enamel be ground down slightly to make room for the veneers. Because prepless veneers are so thin, this kind of adjustment isn't necessary and the procedure is minimally invasive.
When you are getting ready for prepless veneers, your teeth are thoroughly cleaned and may be lightly sanded in spots to get rid of surface stains, minor imperfections, and shine. This step is important because prepless veneers are even thinner that traditional veneers and getting their color just right is crucial so the veneers blend well with the natural tooth enamel underneath and don't interfere with your new white smile.
2. They don't damage your teeth.
The very cautious among us are concerned about how their natural teeth are altered underneath porcelain veneers. This is understandable should you ever want to reverse the procedure. Because the prep is so minimal, the veneers can be taken off later. We like to think, though, that your smile will be so stunning you will never want to change it.
3. It's a great procedure for anxious patients.
If you feel like you're destined to live with the teeth you have with no chance for an upgrade because you have dental anxiety, think again. The only fear you have to conquer when it comes to prepless veneers is getting yourself to your NYC cosmetic dentist. The rest will be easy. You need to make some important decisions about color, size, and shape, but then it's up to your cosmetic dentist to complete the design, have it created by the dental lab, and meticulously place the veneers. If you're still super nervous, sedation dentistry is always an option.
4. You can correct all your smile imperfections at once.
Veneers are beloved because they change everything you dislike about your smile in one procedure. You don't have to spend months in the dentist's chair fixing this thing and that thing. Prepless veneers fix all the cosmetic issues simultaneously, whether you're trying to conceal chips, stains, misalignment, short teeth, worn enamel, misshapen teeth, and more.
5. Prepless veneers are one of a kind.
One of the most attractive things about prepless veneers is that they're customized to you and you alone. They are designed to complement your mouth, face shape, skin tone, and even the whites of your eyes. They are made to look natural but they are also designed to be one-of-a-kind. There is artistry in every cosmetic dentistry procedure, and Dr. Michael J. Wei's goal is to give you a masterpiece of a smile that is a definite enhancement but also looks like it has always belonged.
If you're ready to learn more about prepless veneers, schedule an appointment with Dr. Wei or submit a Smile Virtual request to get your smile makeover started.