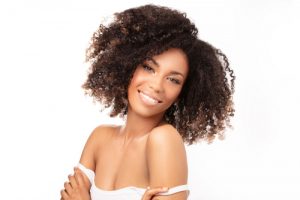 You want whiter teeth, so you go to your NYC cosmetic dentist and discuss the possibilities. There, you decide that porcelain veneers are the solution for you, and then you discover there are multiple shades of white to choose from – more, in fact, than you ever thought possible. Turns out, there isn't just one type of white for teeth, and it is possible to opt for the wrong shade of white if you don't have proper guidance. Selecting just the right color is critical to creating a smile makeover that looks natural.
Choose Your White Veneers Carefully
It is possible for veneers to be too white. They can be so white that they look unnatural. What you want is to get the color that is so perfect for you that people will be staring at your teeth wondering how you got so lucky in the dental DNA department.
When you work with an experienced NYC cosmetic dentist, he will guide you in determining what shade is the most appropriate for your unique smile, taking into consideration characteristics like your skin tone, the whites of your ages, your age, and even your gender. You may have your heart set on celeb-worthy bright white teeth, but this may not be the most flattering option for you. Expect to get plenty of feedback and input from your dentist about your desired customization, especially if the contrast you have your heart set on is too great.
Characteristics That Affect the Color of Veneers
There are other factors that influence the final color of your veneers and these must be taken into consideration at the same time you're selecting the shade of each porcelain shield.
Translucency: This essential component is what allows a little or a lot of light to pass through the porcelain. Level of translucency might even be the most important element, because it is what makes veneers reflect light and look natural.
Value: The brightness of the veneer is known as its value and it combines with the translucency to create a balanced tone and overall evenness for each veneers.
Color of natural teeth: Because veneers are so thin, the shade of your natural teeth under the porcelain influences the final color. If teeth are yellowish, a soft white may be needed, while darker enamel may call for an opaque veneers.
Get the Smile Makeover You Want
It doesn't matter what type of smile makeover you're getting – traditional veneers, prepless veneers, Microthin veneers, or otherwise – the color decisions matter. Every element must be carefully considered and evaluated to determine how they work together and affect the final veneers.
While ultimately the color of your veneers is up to you alone, keep in mind that this is a decision you must live with for years to come. Veneers are a permanent smile makeover and long-lasting. What color can you live with? Can you really pull off the bright white teeth? This is a choice that should be made carefully and thoughtfully and without haste. Don't discount the wisdom and experience of your cosmetic dentist.
If you're interested in a veneer smile makeover, schedule a consultation with Dr. Michael J. Wei at his Midtown Manhattan dental office or submit a Smile Virtual request with your photo and receive a personalized video message from Dr. Wei.