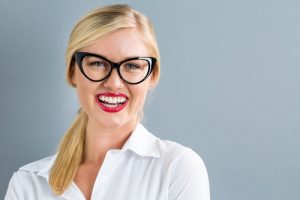 Whether you want whiter teeth, straighter teeth, or a perfect smile all the way around, there is a smile makeover that can make that happen. There are several steps you need to go through first to get to the dentist's chair and a new version of yourself. Here are the best ways to plan.
Find Out If You're a Good Candidate for a Smile Makeover
You know you want a new smile, but is what you have in mind for yourself the right solution for your oral health? Only your NYC cosmetic dentist can tell you for sure if you're a good candidate for a smile makeover, and there are a few ways to go about getting the answers you want:
Smile Virtual: Submit your photos and questions/concerns to your dentist via the Smile Virtual platform. This is great for people who are at the very early planning stages and are curious about what might be right for their teeth.
Consultation: An in-person consultation is the best way to figure out what's best for your smile makeover. Your dentist will examine your teeth and gums and make recommendations personalized to you and your smile. If you are ready to make changes now, this step is the one to take first.
Smile Design: If you've made some decisions about your smile but you're having a hard time deciding between one or two treatments, Smile Design software can help make up your mind. You can preview your smile through digital imaging and get a good idea of how you will look with your new teeth.
Establish Your Budget
Once you know you're a good candidate for a smile makeover and you have gone through the appropriate consultations with your Manhattan cosmetic dentist, it's time to sit down with your budget and make the big decisions. What kind of smile makeover can you afford?
Most dental insurance plans do not cover cosmetic dentistry, so you are usually on your own to pay out of pocket for your treatments. Don't be daunted by this lack of support though. Your cosmetic dentist is ready and willing to work with you to make your treatments affordable.
Through no-interest or low-payment programs like Care Credit and other financing options, you can tackle the cost of your smile makeover. Health savings accounts are also an option for covering costs. Discuss your smile goals with your dentist's treatment coordinator – together, you can determine what's viable based on your budget and comfort level.
Say Yes to Your New Smile
Once you've made final decisions about the procedures you will undergo and established the costs of your new smile, it's time to schedule your smile makeover. Depending on the type of work you're having done, you may only need one dental visit (teeth whitening or dental bonding), only two dental visits (porcelain veneers), or you may need several visits over a period of weeks or months to reach the finish line (dental implants and porcelain crowns).
The most important thing is that you are saying yes to improving your smile. This change is an investment in yourself, your appearance, and your self-esteem. If you're ready to create a new you, contact Dr. Michael J. Wei at his Midtown Manhattan dental office.