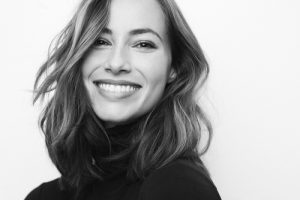 If you want to improve your teeth, if you want a perfect smile that makes you look younger, happier, healthier, glamorous, and fabulous, you're only three steps away from that reality. A Smile Virtual consult has made smile makeovers possible for more people than ever before, showing cosmetic dentistry patients exactly what can be done to a smile they may have always thought was unfixable.
Do an Online Consultation to Start Your Perfect Smile
A Smile Virtual consultation is available to anyone, whether you've just started thinking about changing your smile or you're a heartbeat away from hitting go. This is an especially attractive method of consulting with an expert for people who are feeling shy or self-conscious about their smile but are still desperate to have feedback about what can be done to fix their smile.
The goal of every Smile Virtual consultation is to give interested patients an opportunity to present their case to their NYC cosmetic dentist and get feedback about what's truly possible for their smile makeover. Here's how it works:
Step 1: Tell your story (and show it) – Submit a photo of your entire smile or an area of concern and ask all the questions you have about your teeth. Tell us what you'd like to change, ask us what we think is possible, and get all the expert info you've been craving.
Step 2: Wait for personalized recommendations – After reviewing your submission, Dr. Wei will create a customized video response that addresses all your concerns. He will make recommendations about the dental procedures that are the fastest and most effective route to your perfect smile.
Step 3: Take action – Once you have viewed your video, it's up to you what comes next. We're ready and waiting to hear from you to schedule an in-person appointment and get your perfect smile started. If you still have more questions or concerns, that's okay too.
Benefits of Online Cosmetic Dentistry Consultation
The are many benefits to a Smile Virtual consultation:
Free consultation – There is no cost to you to submit your case and solicit feedback. We offer this free service to you so you can get expert commentary on your smile and have the information you need to really think about what you want to do next for your oral health.
No commitment – You aren't committed to working with any cosmetic dental office or dentist just because you do a online consult with us. This is an informative service that is offered to you without any strings attached.
No waiting – Your dental needs don't have to wait just because Covid has put a wrench in so much of our lives. Start making plans now for your future perfect smile.
Get a Customized Perfect Smile from NYC Dentist Near Me
You are only three steps away from the smile you've always wanted. Don't be self-conscious anymore about your gummy smile, your short teeth, your discolored enamel, or any other unsightly characteristics. Submit your Smile Virtual consultation – it's easy! – and let Dr. Michael J. Wei show you what's possible in three easy steps. If you already know you're ready to make a change, contact us for an in-person consultation at our Midtown Manhattan dental office.