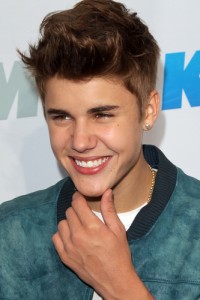 Celebrities are not "regular" people. They have stylists, makeup artists, chauffeurs, Oscars, and Emmys. They have mansions and private islands and multi-million-dollar salaries. But while the lives of celebrities may not resemble the typical person's daily life, there is one element that famous people have to tend to just like everyone else – their oral health. Stars want to make sure they're looking good when the paparazzi pops out or the red carpet calls, and celeb smiles reflect their investment in their best asset. And what celebs do, regular people want to do – and, in the case of the all-important smile, that's a trend worth emulating.
From Julia Roberts to Sofia Vergara, Denzel Washington to Bradley Cooper, the most coveted celeb smiles never go out of style. But plenty of these famous folks didn't come by their pearly whites thanks to Mother Nature. In the majority of cases, they had the assistance of a talented cosmetic dentist to give them the megawatt smile that has made their careers.
More Than Just Teeth Whitening
While a speedy and powerful professional teeth whitening definitely gets the job done for plenty of celebrities, making their slightly dull smiles whiter and brighter and more appealing, there is one cosmetic dentistry option that should have its own zip code in Tinseltown: porcelain veneers. Think about Ben Affleck – small and gapped teeth in Good Will Hunting, superstar smile as People's Sexiest Man Alive. His transformation was likely thanks to the magic of porcelain veneers. So too the smiles of Catherine Zeta-Jones, Nicolas Cage, Hilary Duff, George Clooney, Demi Moore, and Morgan Freeman. And if you're really in a hurry for a smile makeover, there is now the option of one-hour Cerinate veneers. Truly, you can have a new smile by your job interview in the morning, audition in the afternoon, or evening date.
Orthodontics Are for Everyone
Gwen Stefani made a serious style statement when she proudly sported traditional metal braces. She wanted to straighten her smile old-school, and she no doubt helped plenty of adolescents feel better about their metal mouths. But there are other celebs who invest in orthodontia, though a slightly more under-the-radar version. Faith Hill admits that she never wore her retainers when she was younger and redid her orthodontic treatment with clear braces. Celebs like Katherine Heigl and Justin Bieber openly admitted to wearing the transformative and nearly invisible Invisalign. Heigl called them "Netflix for your teeth" while the young pop star made a YouTube video showing off his aligners.
Commission Your Own Customized Smile Makeover
Thank goodness for before-and-after pictures of celebs. Otherwise, you'd be hard-pressed to believe that they weren't genetically blessed with perfect, white teeth because their smiles look so natural. And really, that's the goal – to have a smile so stunningly awesome that people won't believe it isn't real, but looking at it they would have a hard time identifying just what about it is fake.
If you want the five-star treatment, you have to ask for it – and you'll receive it when you make an appointment with Manhattan cosmetic dentist Dr. Michael J. Wei. Your star on the Hollywood Walk of Fame might be light years away, but your permanently gorgeous smile is within your grasp. Want to be like a celeb? Want to boost your own career? Want to elevate your social life? Start by looking like a celeb and boost your confidence with a smile makeover.