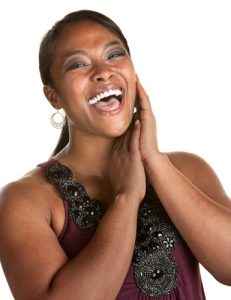 Tooth-colored fillings aren't just used to repair cavities. When you have a problem tooth, you may be surprised to discover that there is very likely more than one solution to repair it. Porcelain tooth crowns cover a multitude of sins, but tooth-colored fillings get the job done too, often allowing for an easier and faster repair.
The Benefits of Tooth-Colored Fillings
Also known as composite fillings, tooth-colored fillings have become the norm in modern dentistry for multiple reasons:
Durability
Made of strong materials.
Natural-looking.
Supportive.
Safe and non-toxic.
One of the biggest reasons patients love composite fillings is because they are not made with mercury. No one wants to voluntarily put a toxic element in their mouth, particularly one that does not promise longevity or beauty. Composites are attractive and barely detectable – no one ever needs to know that your tooth underwent a restoration when you have a tooth-colored filling.
Problems Fixed with Composite Fillings
Tooth-colored fillings are a go-to repair because they are incredibly versatile. Many oral health problems are tidied up with the application of sturdy composite material, including:
Cavities.
Decay.
Broken teeth.
Cracked teeth.
Disfigured teeth.
Inlays and onlays are often considered part of the tooth-colored fillings family, as well as cosmetic tooth bonding. Inlays and onlays offer a more robust solution when a filling may not be enough and a crown may be too much. Bonding is a non-invasive repair that is ideal for small tooth problems and inconveniences.
These are relatively simple solutions that are natural-looking and restore a tooth back to its original shape, size, stability, function, and appearance. The tooth is protected from further problems, and surrounding teeth are also less likely to suffer damage now that the problem tooth has been addressed. Depending on the nature of your oral health problem, your New York City dentist may provide you with all three options as viable solutions.
Why You Should Choose Tooth-Colored Fillings
There are many advantages to choosing tooth-colored fillings for your dental repair. First and foremost, composite fillings are far superior to amalgam silver fillings. The mercury of amalgam fillings is not only unhealthy, it's unstable and unsightly. Having a silver filling in your mouth lets the world know that you needed dental work done – and today's culture looks far more favorably on people who have healthy-looking and attractive teeth and smiles.
If a tooth is causing you pain or discomfort, it needs to be fixed. Dental problems do not go away on their own. Sometimes the solution can really be as simple as a tooth-colored filling. In fact, the sooner you visit your Midtown dentist with your oral health complaint, the sooner it can be repaired – which very likely will save you from more invasive solutions and multiple procedures in the future.
Patients who have dental anxiety can ease their way through a composite filling treatment with the help and relaxation of sedation dentistry. So there is no excuse for dragging your feet about making an appointment with your dentist.
For modern dental solutions, innovative technology, and gentle, thorough care, make your appointment with Dr. Michael J. Wei at his Midtown dental office. Save your tooth from further damage, and remember: Tooth-colored fillings are 90 to 95 percent as strong as a healthy, natural tooth.