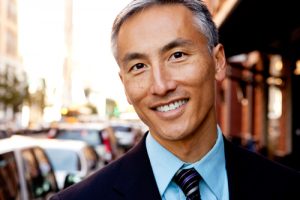 You'll never be sorry if you choose porcelain veneers for your smile makeover but, for some patients, this is a very big step. If you're in the market for a new smile but you're not that great at commitment, the Snap-On Smile can be your very best companion – around when you need 'em, tucked away when you don't.
1. No commitment.
For the fickle New York City cosmetic dentistry patients who want a better smile but don't want to marry it, the Snap-On Smile offers the freedom to spruce up your teeth whenever you like. The Snap-On Smile doesn't fix anything in your mouth, but it certainly makes your teeth look better.
2. Versatile.
Whatever your smile complaints, the Snap-On Smile is spot-on at fixing them. From cracks to chips, gaps to missing teeth, short teeth to crooked teeth, conceal any cosmetic issues in one snap. The only requirement is that you have healthy teeth and gums first.
3. Affordable.
At a fraction of the cost of porcelain veneers, the Snap-On Smile affords you professional and social advantages that a less-than-perfect smile could cost you.
4. Temporary.
Not intended to be worn every day all day, one of the biggest appeals of the Snap-On Smile is that you can wear them when you want and carefully store them when they aren't needed.
5. Stylish.
Whether clothes, shoes, handbag, tie, or even demeanor, you change your style to match the situation. The same goes for your smile. You know there are times when a somber face is appropriate and other times when a great big grin is called for. Pop in your Snap-On Smile for a wedding, photo op, or anytime perfect teeth are in style.
6. Fast.
If you just don't have the stamina or desire to spend a lot of time in your Manhattan cosmetic dentist's chair, the Snap-On Smile doesn't ask much of you. After one prep visit at your dentist's office, it only takes about two weeks for your Snap-On Smile to be ready.
7. Non-invasive.
Anxious about drilling, pain, shots, or any other dental procedure in general? Getting fitted for a Snap-On Smile is non-invasive. (Though sedation dentistry is always a viable option for the super-stressed dental patient.)
8. Long-lasting.
The Snap-On Smile is designed to last for three to five years if you take good care of it. For temporary wear, that's a great deal and offers plenty of time for you to decide if you want to invest in a permanent smile makeover.
9. Convenient.
Carry the Snap-On Smile in your bag or pocket and click it into place whenever you want. No dental adhesives or inconvenient accompaniments are necessary. Some patients even choose a Snap-On Smile to temporarily hide any unsightly teeth while they're waiting for bigger dental restorations, like dental implants, to be completed.
10. Comfortable.
The Snap-On Smile comfortably covers your natural teeth but does not cover your gums. You can even eat while wearing this appliance (just be sure to remove and clean it and your teeth as soon as possible after a meal).
11. Natural-looking.
Customized in shape and color, the Snap-In Smile looks like natural teeth and is designed to flatter you in all ways.
Get Your Perfect Smile in NYC
You don't have to live with an imperfect smile, and you don't have to commit to a major smile makeover. Discuss the Snap-On Smile with Manhattan cosmetic dentist Dr. Michael J. Wei. Make an appointment with Dr. Wei at his Midtown office on Madison Avenue to learn more about the perfect smile options that are right for you.