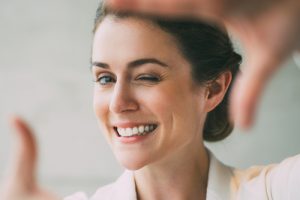 When you consider the characteristics of porcelain veneers – durable, natural-looking, long-lasting – there are few New Yorkers who wouldn't benefit from this kind of dental upgrade. Everyone's motivation for pursuing a smile makeover differs though, and the current state of your oral health matters too. Are you a good candidate for porcelain veneers?
Do you really want a complete smile transformation?
If you do, porcelain veneers will deliver. If you covet the perfect white teeth of celebs, you have the exact same cosmetic dentistry options they do. Your smile can be flawless and make you look like a VIP. A new smile can even make you act like a star, giving you renewed confidence in your appearance and abilities.
Do you wish you could look younger?
Your teeth work hard every day. The more birthdays you have, the more you ask of your teeth. Over time, enamel can begin to discolor, chip, and suffer the side effects of aging. Porcelain veneers cover all the imperfections, from stains to cracks to any other aesthetic complaint. A brighter, whiter smile has the side effect of making you look younger and healthier. Porcelain veneers for the win!
Are your teeth healthy?
If you want to overhaul your smile, the most important factor is that you have healthy teeth. What difference does it make if you're just going to cover up your natural teeth? If you want your veneers or any other cosmetic dentistry procedures to last, you need a healthy foundation first. That means any decay or infections need to be treated first. Then your teeth will be ready for veneers.
Do you have a decent budget?
Understandably, porcelain veneers do not come cheap. They deliver a major smile boost. The super-thin pieces of porcelain are custom-made to blend beautifully with your skin tone and teeth underneath, be just the right size for the shape of your mouth and face, and look completely natural. It takes a talented designer (your Manhattan dentist), a careful creator (the dental lab), and an experienced artist (your New York City dentist, again), to develop and place your customized veneers. There is a way to work veneers into your budget, through various financing options and payment plans. If the math doesn't compute, there are other cosmetic smile makeovers that can work for you and your wallet.
Are you nervous about dental procedures?
There are different types of porcelain veneers, a bonus for patients who have dental anxiety. Procedures like Lumineers and prepless veneers offer the same outstanding final product as traditional veneers but the method to get there is non-invasive. No drills or needles necessary. If you still have major concerns about sitting in the dentist's chair, talk to your NYC dentist about how sedation dentistry can help you achieve your smile goals without anxiety.
Are you ready to change your life?
Teeth have a major impact on your appearance. If your teeth are broken down, stained, or unsightly in any way, fix them. Take the step to do something for yourself. Talk to Dr. Michael J. Wei at his Madison Avenue apartment in Midtown Manhattan about how to improve your smile. Schedule a consultation today.