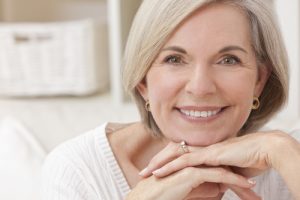 Dental veneers are designed to conceal dental imperfections and improve your smile. There are many types of veneers, including porcelain veneers, composite veneers, Lumineers, Microthin veneers, and prepless veneers. They all have things in common, but they all have unique characteristics too. Many smile makeovers come down to deciding between composite and porcelain veneers. Let's compare the two, so you can make the best decision for your smile upgrade.
Veneers 101
All veneers have the following characteristics in common:
Very thin
Durable
Natural looking
Customized
Permanently bonded to the front of the teeth
The job of every type of veneers is to cover up what a patient dislikes about his or her smile, whether that's gaps, chips, crooked teeth, stains, and more. Veneers do the job of multiple cosmetic dentistry treatments in one, making them an incredibly attractive option for patients who want their smile makeover over to be done quickly.
The Durability of Porcelain Veneers
The biggest factor that makes some patients reconsider whether they want traditional porcelain veneers is that healthy tooth enamel must be shaved away to make room for the veneers. While most people never reverse their veneers smile makeover, they are understandably concerned about something that changes their teeth permanently. Avoiding the removal of enamel is one of the reasons prepless veneers and Lumineers have become such a popular option.
No matter what type of porcelain you and your Manhattan cosmetic dentist ultimately decide upon, the final product will look natural and be stain resistant. Each veneer is carefully designed and sculpted in size, shape, and color and flawlessly bonded to your teeth. The procedure usually takes two visits to your dentist to complete.
The Convenience of Composite Veneers
Composite veneers are made of a sturdy composite resin, just like that used for tooth-colored fillings. They are sculpted directly onto the teeth during your dental visit, which means you don't have to wait for the veneers to be made off-site in a dental lab as with porcelain veneers. There is minimal prep work necessary, and no tooth enamel is removed, so the teeth underneath the veneers remains structurally sound.
This material is less expensive than porcelain, but it does have its potential drawbacks. The key to a good composite veneer procedure is to ensure that you are in the hands of an experienced, meticulous cosmetic dentist who is capable of flawlessly creating the right veneers in color matching, thickness, and contouring.
Composite veneers are often a wise, affordable solution for one or two unsightly teeth, though dental bonding is also an option for someone who wants a quick, non-invasive restoration. Over time, a mouth full of composite veneers may not have the same longevity as porcelain veneers.
Are you ready to learn more about cosmetic dentistry and the different types of porcelain veneers available to you? Schedule a consultation today to discuss your smile makeover with Dr. Michael J. Wei, your Midtown cosmetic dentist, certified and experienced in delivering porcelain veneers, Lumineers, Microthin veneers, and more.