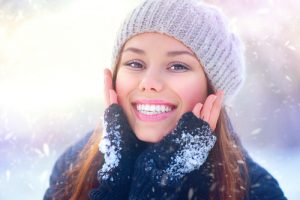 Wish your teeth were as white as snow? Mother Nature might have her own plans when it comes to the weather, but you have the power to influence what nature has given you when it comes to teeth. Get that white smile you've always dreamed of with cosmetic dentistry, so you can have a white Christmas this year and every year.
4 Ways to Get White Teeth This Holiday
White teeth do not belong to celebrities and VIPs alone. You can take the opportunity to improve the look of your teeth with help from an experience Manhattan cosmetic dentist. Here are just some of the ways you can get white teeth this holiday:
What's So Great About White Teeth?
Just like flat abs and toned arms, white teeth are a coveted characteristic of many. The beautiful thing is, no matter your age or demographic, you can get the snowy white smile you want without sweat and tears (and without going under the knife), thanks to the work of a talented NYC cosmetic dentist.
White teeth are worth the effort you put into getting them, because they do offer so many excellent perks besides bright teeth:
Improved appearance: Bottom line, white teeth make you look like the best version of yourself.
Good health: White, beautiful teeth make you look like you're healthy and well. Knowing you look good will also inspire you to take better care of yourself so you actually feel good too.
Strong confidence: If you've long been self-conscious about your appearance because of stained or discolored teeth, making them white with the cosmetic dentistry treatment of your choice will boost your confidence sky high.
Look younger: Any cosmetic improvement to your smile will help you look younger, especially if you choose an upgrade like veneers which can take years off your appearance.
Get on the path to a white smile this Christmas or at the start of the New Year. Schedule a consultation to discuss your smile makeover with Dr. Michael J. Wei, Midtown cosmetic dentist.