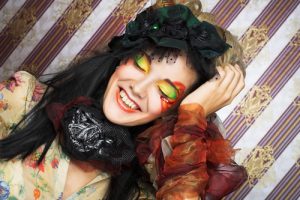 Some people pop in funky, fake teeth at Halloween to complete their costume. Other people put in fake teeth to try to perfect a smile that is broken-down, unsightly, or just plain embarrassing. You can dress up like a VIP every Halloween – no plastic fangs needed – when you choose cosmetic dentistry to elevate your smile.
Say "Boo!" to a Stained Smile
Have you eaten too much adult candy, like coffee or wine? Over the years, what you consume in the way of food and drink can take its toll on your tooth enamel. Even if you brush and floss well every day, stains and discoloration have a way of setting in for the long haul.
You can blast away the brown and yellow stains that make your teeth look dingy and dirty with a professional teeth whitening treatment. Opt for an in-office whitening that takes about an hour, or get customized whitening trays made for your teeth so you can whiten up at home on your own time.
Banish Your Gummy Smile
It's not a trick! If you're tired of your gummy smile, you can make it go away in no time with a laser gum lift. This gum recontouring treatment is faster and more comfortable than ever before and zaps away excess or overgrown gum tissue.
The laser carefully moves around your smile, removing the gum tissue that makes you look like you have short teeth and creating a more aesthetically pleasing ratio of gum to teeth when you smile. Some patients even combine the gum lift with Invisalign or porcelain veneers to further enhance their grin.
Get a Permanent Costume for Your Teeth
If you dislike the look of just about every part of your smile, porcelain veneers are the one-stop cosmetic dentistry treatment that can fix it all. Veneers are customized in size, shape, and color for a flattering, natural-looking smile makeover.
Microthin veneers in particular are a popular option for people who want the veneer treatment without the invasiveness of conventional veneers. Microthin veneers require little to no prep and no shaving away of tooth enamel to make room for the super-thin porcelain shields that make your new smile.
Avoid Fright Nights with Full-Mouth Reconstruction
If you're truly haunted by a smile that not only looks broken down but is in poor condition and causes you pain and discomfort, it's time to talk to your New York City cosmetic dentist about full-mouth reconstruction. Over the course of multiple treatments, all your complaints can be addressed, reversed, or eliminated, from worn enamel to mouth soreness, damaged teeth to difficulty eating.
Full-mouth reconstruction is an investment in time and energy, but it is the guaranteed way to transform your smile in form and function so you are proud of how you look and able to speak and eat with confidence instead of worry.
Trick or Treat for Cosmetic Dentistry
You shouldn't have to cover up your smile on Halloween or any other time of year. And you certainly shouldn't live with a broken-down smile that only fits in on October 31. Get the smile makeover that makes you feel like a winner every day of the year. Contact Manhattan dentist Dr. Michael J. Wei today to schedule your consultation.